09 Dec

HICD 2020 Launches Youth Engagement Initiative

The USAID-funded HICD 2020 Activity recently launched the Youth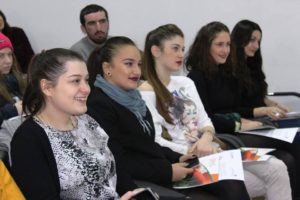 Engagement Initiative in Georgia and conducted its first outreach session with students from Ilia State University. The aim of this HICD 2020 initiative is to raise the awareness of young people regarding Human and Institutional Capacity Development (HICD), as a structured method for organizational development. It is also an opportunity to share the unique experience of the project's service providers. In this session at Ilia State University, Eka Gvinjilia from PMCG and Eka Katamadze from GEC delivered presentations on HICD programs that they have developed. Additional youth engagement sessions are scheduled at various private and public universities throughout Georgia in 2017.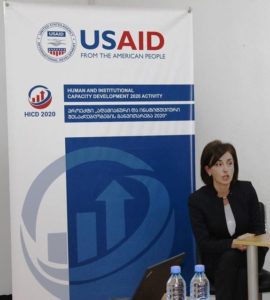 ME&A currently implements the HICD 2020 Activity in Georgia under USAID's Human and Institutional Capacity Development (HICDpro) IDIQ contract, which was awarded to ME&A in November 2013.