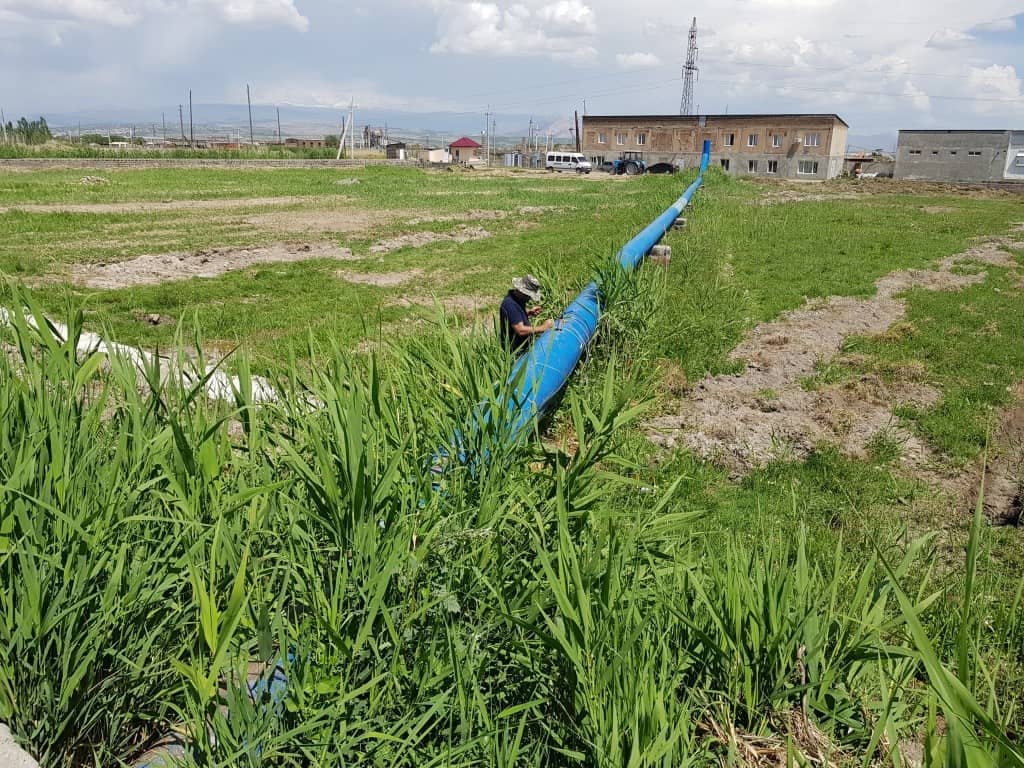 ASPIRED Team Pilot Testing Real Time Groundwater Monitoring Tool in Armenia
An ASPIRED pilot project is giving Armenia's Ministry of Nature Protection the ability to monitor in real time water usage of fisheries in the Ararat Valley.
An ASPIRED subcontractor recently installed flow meters and data loggers at 20 groundwater abstraction points at four fisheries participating in the pilot: Alex Grig, Inter Aqua, Max Fish, and Unifish companies. The real-time data on the groundwater measurements will be transmitted to a remote server installed in the Ministry of Nature Protection and made available online to users through the web site of the Water Resources Management Agency. The data will be updated every five minutes and stored on a server for up to five years.
After the successful launch of the system, the Government of Armenia plans to extend the network to other fisheries in the Ararat Valley. The installation of the automatic monitoring system will ultimately help enhance monitoring of the groundwater use in the Ararat Valley as well as compliance with approved water use permits. Moreover, real time, reliable data and analytical tools will enable more informed decision-making on the Ararat Valley's water resources.
M&A implements the Advanced Science and Partnerships for Integrated Resource Development (ASPIRED) Project for the USAID Mission in Armenia. Begun in September 2015, ASPIRED is designed to support sustainable water resource management and sustainable practices of water users at the core of the water-energy nexus through the use of science, technology, innovation and partnerships approaches. The goal is to reduce the rate of groundwater extraction in Armenia's Ararat Valley to sustainable levels. ASPIRED is a task order under the USAID Water and Development Indefinite Delivery Indefinite Quantity Contract.
The real time groundwater monitoring pilot is being implemented in partnership with Coca-Cola Hellenic Armenia as part of a Memorandum of Understanding signed on July 20, 2016.