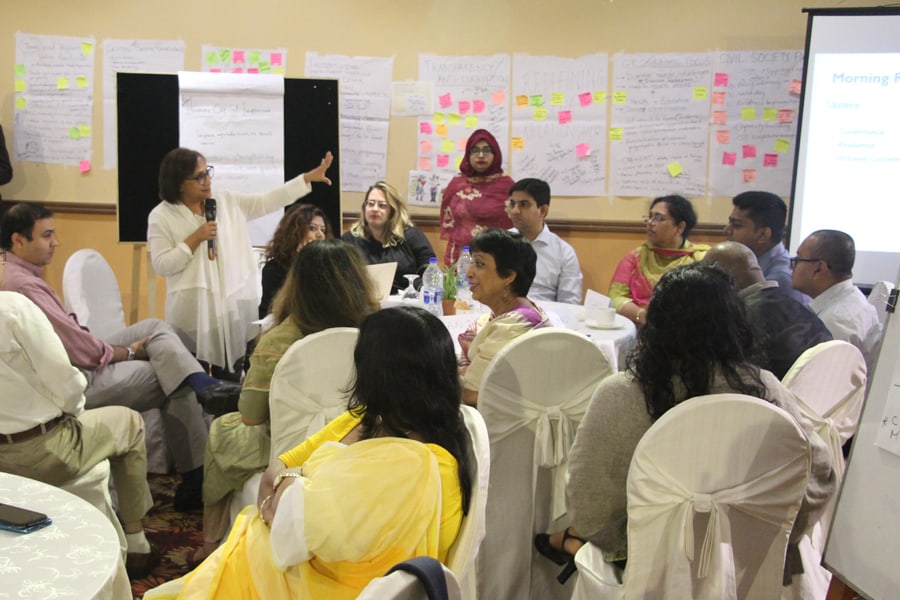 BMEL Activity Co-Facilitates USAID/Bangladesh Results Framework Workshop
A workshop the USAID Bangladesh Monitoring, Evaluation and Learning (BMEL) Activity co-facilitated with USAID/Washington Nov. 3 through 6, 2019, will lay the groundwork for what will become the results framework for USAID/Bangladesh's new Country Development Cooperation Strategy (CDCS) from 2020 to 2025.
A CDCS is typically a five-year strategy defining a USAID Mission's chosen approach in a country, articulating the self-reliance trajectory, and detailing expected results. A CDCS also includes a roadmap for how USAID will design and implement projects and activities and foster partnering with the host country.
ME&A's BMEL prime subcontractor, Social Impact, also participated in the planning and implementation of the workshop, which took place in Dhaka, Bangladesh.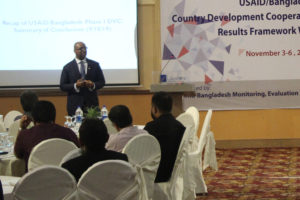 More than 130 USAID staff from across the Mission attended the workshop, including Mission Director Derrick Brown. The lead facilitator was Dr. William Dunworth, a seasoned facilitation and organizational learning expert with extensive international experience in knowledge management, program evaluation, and organizational learning. He was assisted by BMEL Chief of Party Ashley Barr and three staff personnel from USAID/Washington representing the Bureau for Asia and the Bureau for Policy, Planning, and Learning. ME&A Program Manager Robert Aschenbrenner from ME&A's Bethesda headquarters was also in attendance.
BMEL, run from ME&A's project office in Dhaka, is a $9.4 million, five-year contract enabling USAID/Bangladesh to collect and use relevant data to achieve Mission development objectives, enhance the capacity of Mission staff members in learning and knowledge management, and enable evidence-based programmatic decision-making. USAID/Bangladesh awarded BMEL to ME&A under the U.S. General Services Administration Federal Supply Schedule 874, Professional Services Schedule (PSS/MOBIS).