How a Christmas Ad from the '70s Connects to Diversity, Inclusivity, and Team Work
As I began to look for holiday blog topics, I ran across a sad news report from the summer on Australian folk star Judith Durham, who rose to fame in the 1960s as The Seekers' lead singer, passing away at 79.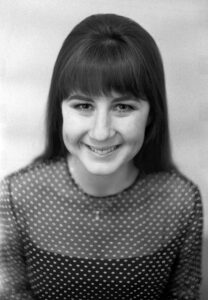 I grew up with the Seekers (mid '60s), and was always fascinated by their outstanding music and its capability to sometimes equal or surpass the popularity of the Beetles, the Rolling Stones, and most U.S. folk and pop groups. I was even jealous that there was no Canadian group equivalent to these Australians folk stars who could match their musical capability on behalf of Canada.
The Seekers were truly a team with inspiring songs often focusing on diversity and inclusion. While The Seekers may not be a household name today, many still remember fondly their songs, including "I'll Never Find Another You," "I'd Like to Teach the World to Sing," "Kumbaya," "A World of Our Own," "Georgy Girl," "Building Bridges," "Colours and My Life," "The Times They Are a Changin'," and "Don't Tell Me My Mind."
The Seekers were also remarkable for performing together for 60 years – later in reunion tours without any high-profile breakup like so many bands from that era – by implementing the following nine practices:
They made happiness, not just their singing, their core value.
They practiced what they preached as is evident from their videos.
They knew themselves – they knew what their level of capabilities were.
They created an environment of trust amongst themselves, both on and off the stage.
They set clear goals for delighting their audiences and listened to their reviews.
They constantly sought help from other music professionals so as to improve their performances.
They valued leaning on musician friends from the past, whom they respected, and from whom they learned.
They accepted praise and feedback from their managers, audiences, and other professionals.
They built audience communities all around the world through their performances, including leveraging local musicians and writers.
Above all, as a team, they learned that the hardest part of their jobs was often the delicate balancing act of working with diverse personalities (and the four of them were quite different), figuring out how to motivate and inspire each other, how to spark their unique individual creativity, and to prevent or manage internal and external conflict.
I am reminded of the Seekers' six decades performing together when I read the book Inclusify: The Power of Uniqueness and Belonging to Build Innovative Teams (2020) by author and professor of management, Stephanie K. Johnson. She writes that team members (The Seekers) who inclusify with each other and their clients (the audience) will have more optimal relationships with everyone, elicit greater delight from all who engage with them, and create a more positive environment for everyone. Inclusfying can change a concert by making it possible for unique perspectives to be heard. Most innovation and creativity emerge while creating an atmosphere in which team members (The Seekers) and their audience can become truly engaged.
As the holiday season approaches, I am also reminded of one of the most famous examples of The Seekers' innovation and teamwork. After Coca-Cola advertising executives asked The Seekers to sing "Buy the World a Coke" for a Christmas television commercial, the Seekers turned the job down, and Coca-Cola formed another more diverse group to star in the 1971 commercial instead. The popularity of the jingle, however, led The Seekers to record an expanded version dropping references to Coca-Cola. "I'd Like to Teach the World to Sing" climbed to number one in the United Kingdom and number seven in the United States in 1971 and 1972. The Coca-Cola Company waived royalties to the song and instead donated $80,000 in payments to UNICEF. Meanwhile, Coca-Cola recorded the Christmas ad several times, including in Spanish, with the series becoming among the most loved and remembered television ads in history.
Rest in peace, Judith, and may your glorious, inclusive music live on forever in perfect harmony.
About the Author
Latest Posts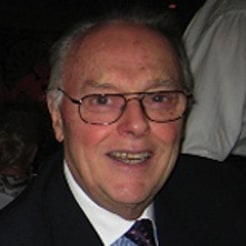 Vice President Emeritus for Learning Technologies Donald Smith, Ed.D, CPT, headed ME&A programs in learning, leadership, and performance enhancement. He stayed with the firm in his retirement, bringing more than 65 years of experience as a coach, designer, facilitator, evaluator, manager, educator, and organizational change architect in more than 50 countries.