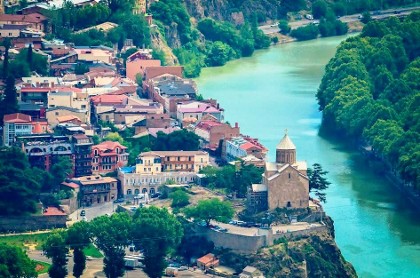 ME&A Awarded Georgia HICD 2020 Contract
USAID/Georgia recently awarded ME&A (Mendez England & Associates) a five-year contract to implement The Georgia Human and Institutional Capacity Development 2020 Activity (HICD 2020). The objective of HICD 2020 is to achieve tangible improvements in the human and institutional capacity of USAID's strategic partner organizations in Georgia including governmental, non-governmental, and for-profit entities.
Working with the Mission, ME&A will implement the USAID/Caucasus HICD model of the structured and integrated processes that aims to identify fundamental causes of performance gaps in local partner organizations. HICD 2020 will also establish performance monitoring systems to address these gaps in performance and to establish a cyclical process of continuous performance improvement. In addition ME&A will assist the Mission staff in planning and coordinating HICD initiatives with selected local partner organizations and will support USAID's implementing partners in training activities.
ME&A is joined in this effort by two subcontractors, Chemonics International and Performance Design Partners (PDP), and is opening an office in Tbilisi, Georgia to manage ongoing activities.
ME&A was awarded the HICD 2020 Task Order as a prime contractor under USAID's Human and Institutional Development (HICDpro) IDIQ contract, which began in November 2013.