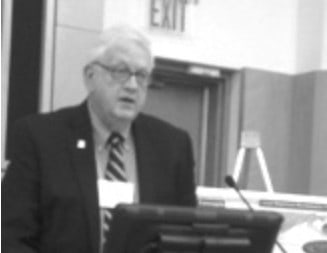 ME&A President Interviewed on Economic Development
ME&A President, Thomas England, was one of the featured speakers at the Annual Meeting of the Northern Chautauqua Local Economic Development (LED) Committee at the SUNY Fredonia Science Center, in Fredonia, New York. On May 21, 2015.
Mr. England's participation in this year's meeting was part of his long-term relationship with the committee to develop and expand local economic development in the Northern Chautauqua County region of western New York State.
As part of his participation in this year's annual meeting, Mr. England was interviewed by John D'Agostino, publisher of the Dunkirk-Fredonia, New York, OBSERVER daily newspaper. The resulting article "Some 'right things' in advocacy" features Mr. England's views on the role of advocacy in local economic development, and traces his personal roots in the region.