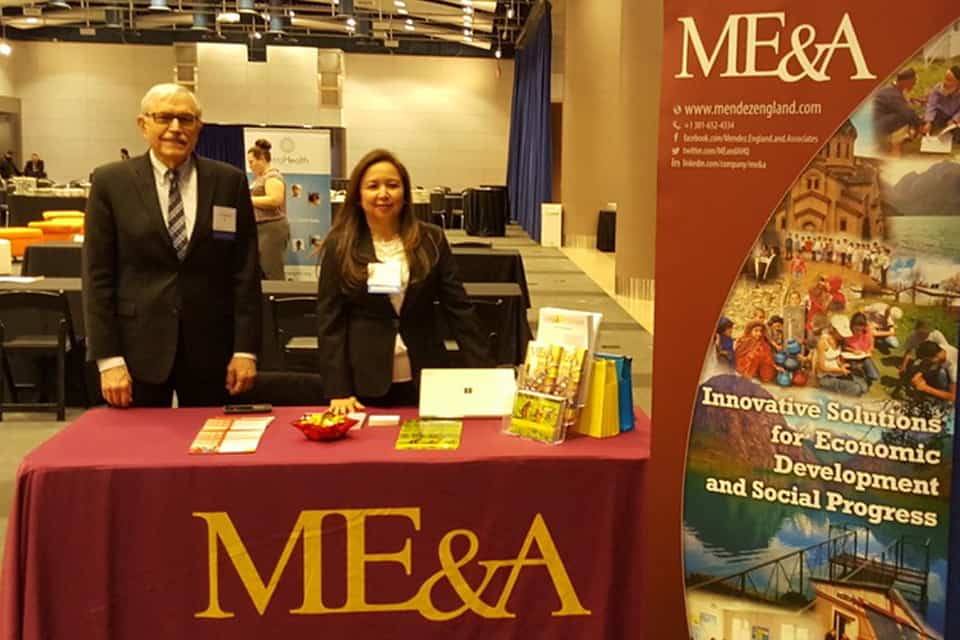 ME&A Sponsors Booth at Devex Global Development Career Forum
ME&A sponsored a booth at Devex's tenth annual gathering in Washington D.C. March 23, 2018, an event connecting more than 500 global development professionals with recruiters from more than 70 international development firms and nongovernmental organizations.
The recruiting event provided an opportunity for global development professionals to make connections with representatives from influential global development organizations and learn more about their contributions to the field of international development and current career opportunities.
ME&A was represented by Loren Schulze, Director of Marketing and Business Development, and Lizette Laserna Salvador, Director of Human Resources, who were there to recruit top talent for ME&A's domestic and international positions.
Devex is the largest provider of recruiting and business development services for global development.