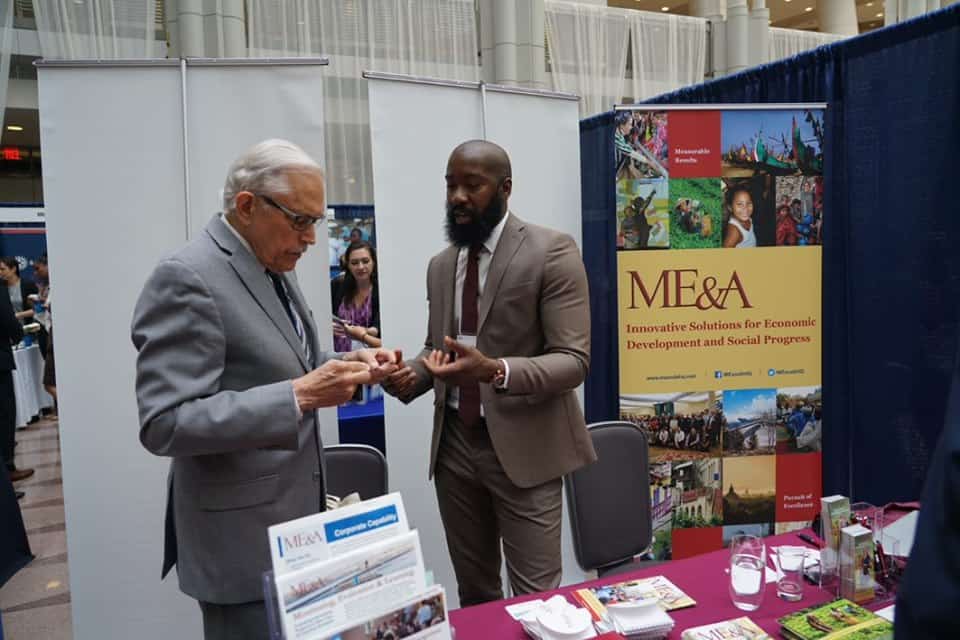 ME&A Team Joins SID-Washington 2019 Annual Conference
ME&A was pleased to be among the sponsors of the Society for International Development-Washington (SID) Annual Conference held in Washington, D.C., on May 30, 2019. The theme of the 2019 Conference was "Solving Wicked Problems of Development."
Some 900 development professionals participated in this year's conference along with multiple exhibitors including ME&A. ME&A team members hosted a booth in the exhibition hall and had the opportunity to talk with many SID members and recruit top talent.
This year's keynote address was by Tara Nathan, Executive Vice President for the Humanitarian and Development Sector at Mastercard. Prior to joining Mastercard, Ms. Nathan was a diplomat in the U.S. Foreign Service serving posts in Taiwan, Japan, and China. Her talk drew on her experience in both the public and private sectors.
ME&A is a long-standing member of SID, a non-profit organization composed of individuals and institutions concerned with sustainable international development. ME&A has served as a sponsor for SID-Washington's annual conference for many years.