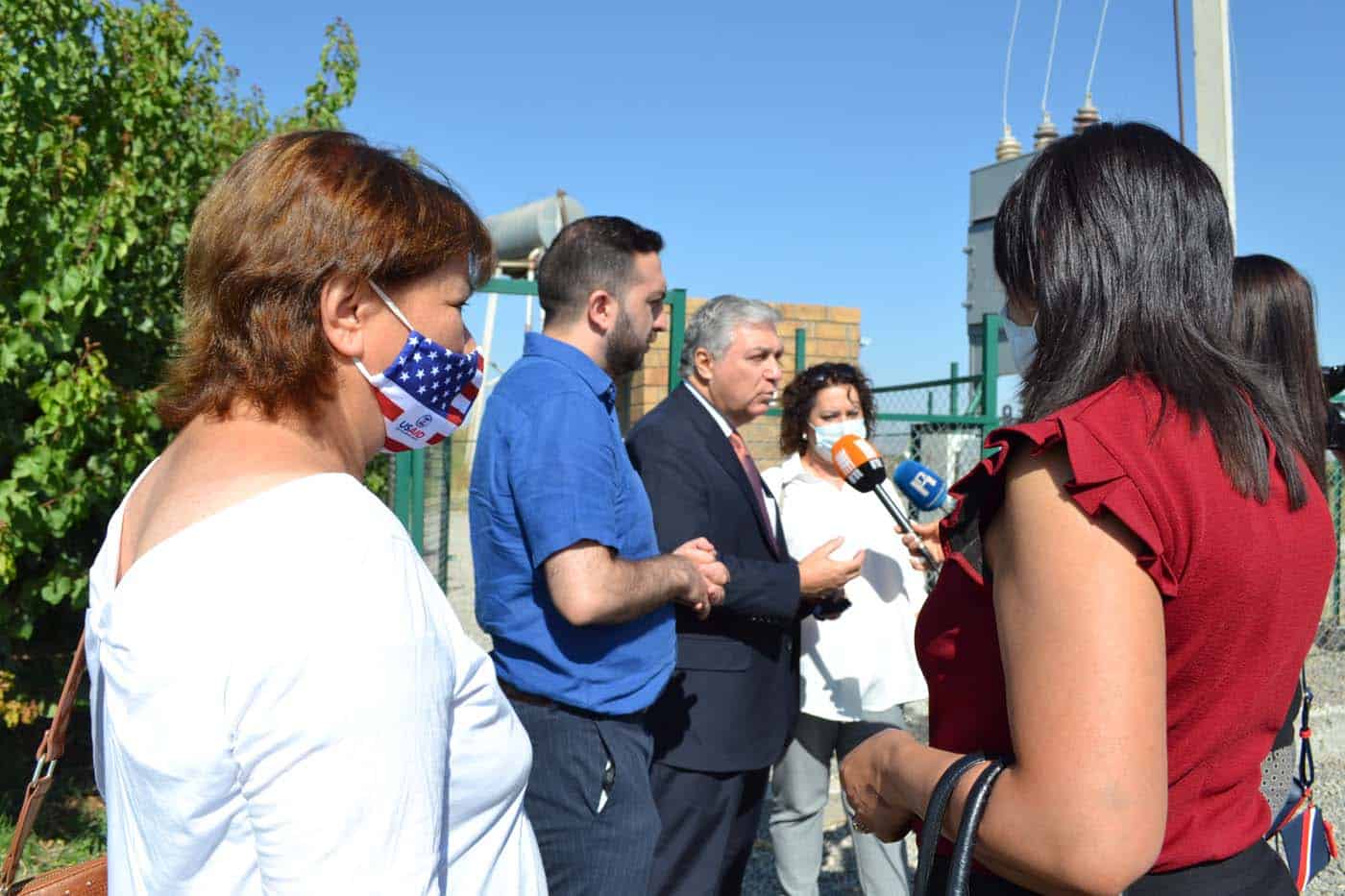 ASPIRED Celebrates Rehabilitation of Drinking Water System for Third Armenian Village
The completion of a newly built pumping station and water supply network in the village of Sardarapat, Armenia, was recently celebrated by residents and other guests from USAID and the Armenian government. Large-scale improvements to the community's water infrastructure were accomplished through the USAID Advanced Science and Partnerships for Integrated Resource Development (ASPIRED) Project's collaboration with the village community.
Before the rehabilitation, no capital improvements had been made on the village's water supply network for decades. The old water system was inefficient, suffered excessive water losses, and its deteriorated pipeline presented high contamination risks. The absence of a water metering system meant significant amounts of water were unaccounted for and wasted.
ASPIRED's rehabilitation of the village's water supply infrastructure included replacing corroded pipes with new polyethylene pipeline, installing a new pumping station and chlorination station, and installing an inverter on the pump. The village continues installing water meters and signing user agreements with the residents.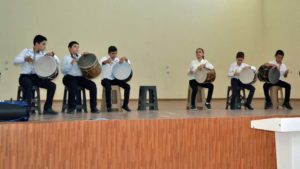 These improvements mean every member of the community can access 24-hour water supply, which is vital for the well-being and health of villagers, especially during the COVID-19 pandemic. Network improvements and consumption metering will help to eliminate water losses and encourage the local population to conserve water. As a result, the community will be able to save 1.5 mln cubic meters of water and 480 megawatt-hour of energy each year. This savings can be directed to meet other critical community needs.
Sardarapat is the third village in the region of Armavir where ASPIRED rehabilitated drinking water infrastructure. ASPIRED completed similar projects in Aratashen and Yeghegnut.
M&A implements the ASPIRED project for the USAID Mission in Armenia. Begun in September 2015, the ASPIRED project was designed to support sustainable water resource management and sustainable practices of water users at the core of the water-energy nexus through the use of science, technology, innovation and partnerships approaches. ASPIRED is a task order under the USAID Water and Development Indefinite Delivery Indefinite Quantity Contract.