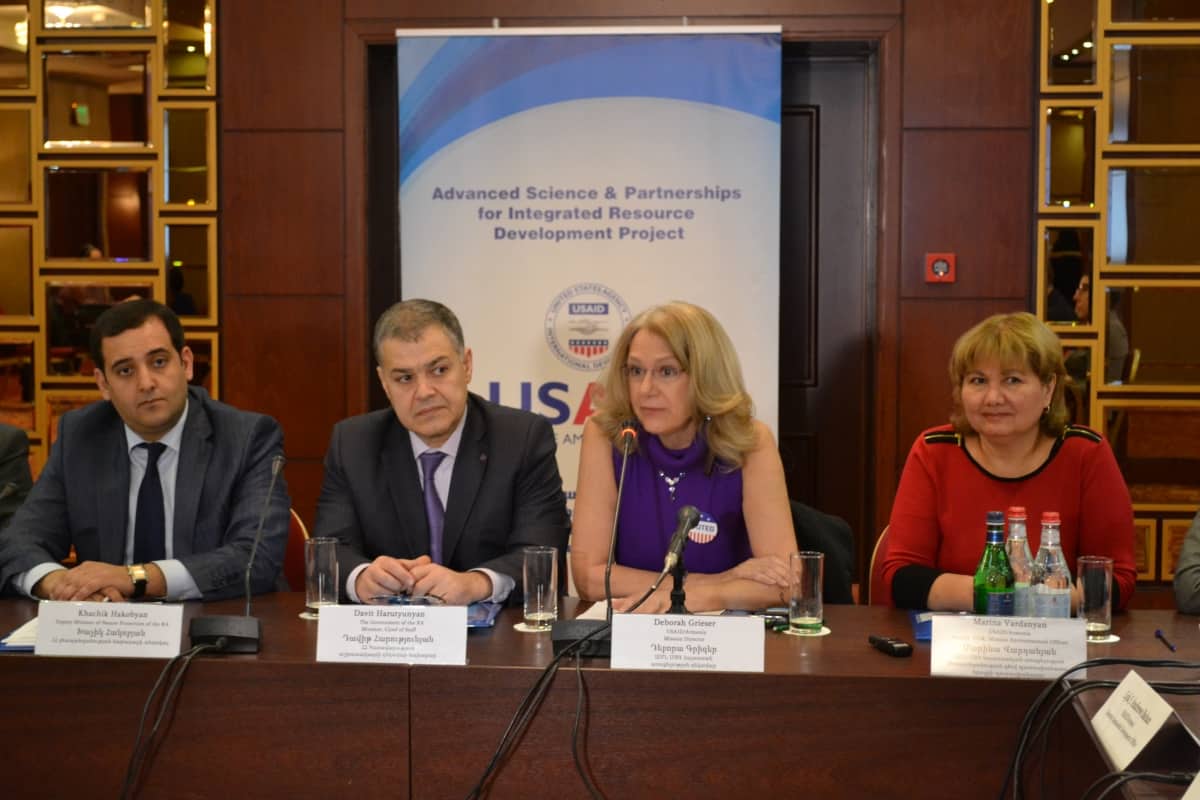 ASPIRED Team Presents Groundwater Report at Workshop in Armenia
On November 9, 2016, the USAID Advanced Science and Partnerships for Integrated Resource Development Project (ASPIRED) presented its comprehensive study, "Achieving Sustainable Use of Groundwater in the Ararat Valley: the Role of the Fisheries Sector," at a major policy workshop in Armenia to discuss the current situation with groundwater resources in the Ararat Valley. The workshop was attended by USAID Mission Director Deborah Grieser, Armenia's Minister-Chief of Staff, Davit Harutyunyan, and the Deputy-Ministers of Nature Protection, Agriculture, Energy Infrastructures and Natural Resources, as well as public and private sector representatives. In her opening remarks, Mission Director Grieser thanked the Government of Armenia and the stakeholders for continued partnership and commitment to promote water sector reforms and sustainable water management practices in Armenia. The Deputy Minister of Nature Protection, Khachik Hakobyan, emphasized that conservation of the groundwater resources of the Ararat Valley has strategic importance for the country and is among the priority issues the Government is tasked with.
The ASPIRED report addressed the consequences of uncontrolled water extraction by fisheries and its implications on the groundwater availability in the Ararat Valley, and recommended a set of policy, administrative and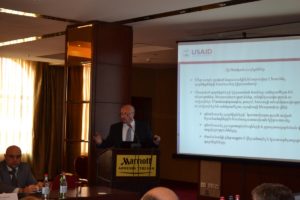 economic mechanisms aiming to mitigate the situation. Proposed measures include compliance monitoring of the water use permits conditions, the adoption of increasing block pricing structure, encouraging a more sound use of groundwater resources by modern water saving technologies, and liquidation of abandoned wells that have flows.
ME&A implements the ASPIRED Project for USAID/Armenia to support sustainable water resource management and sustainable practices of water users at the core of the water-energy nexus through the use of science, technology, innovation and partnership approaches.