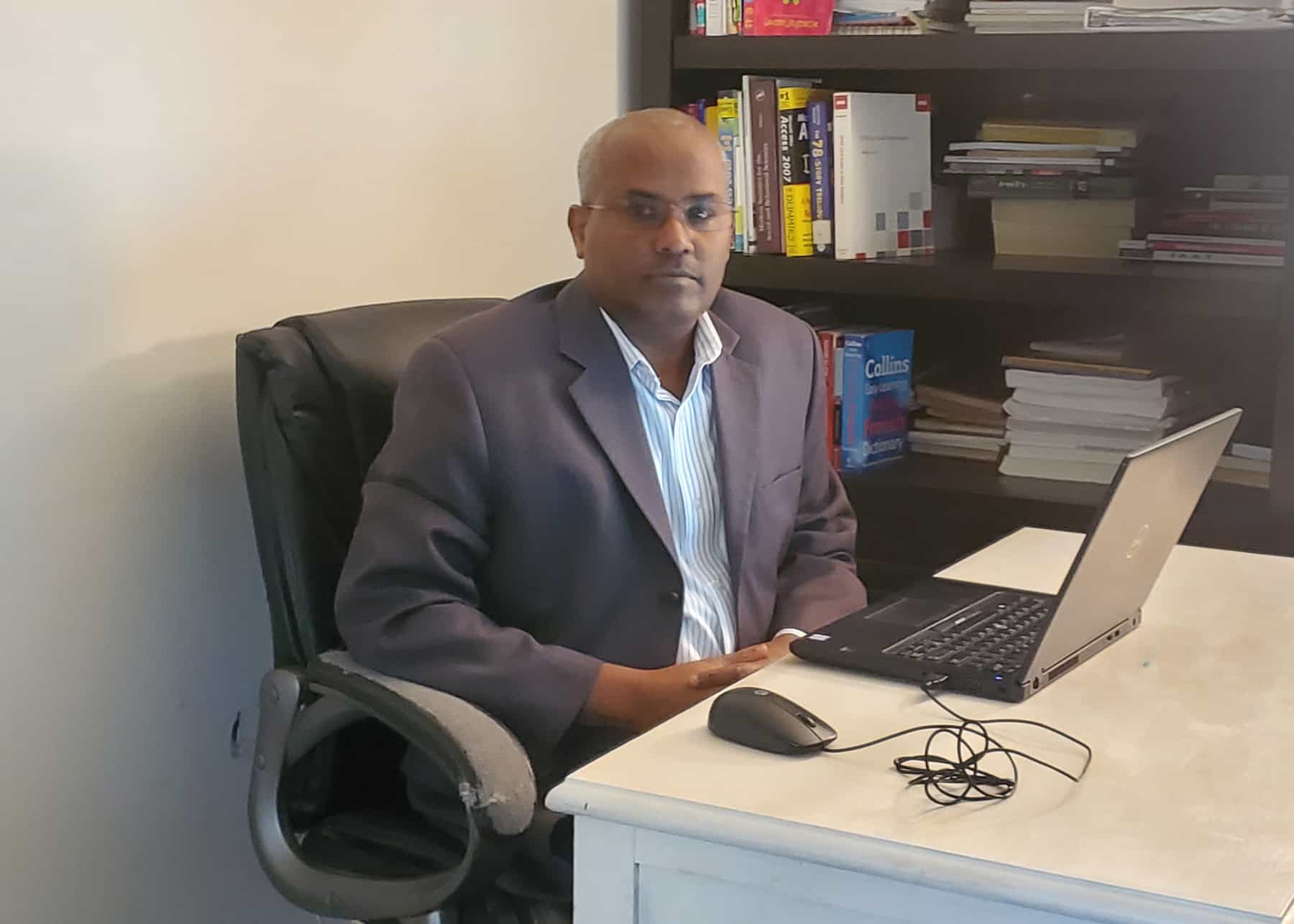 Employee Spotlight: Wondimu Wolde, Senior Monitoring and Evaluation Specialist
ME&A is featuring questions and answers with members of the ME&A team on life at ME&A. The first ME&A professional to be spotlighted is Senior Monitoring and Evaluation Specialist Wondimu Wolde who joined ME&A in February 2019.
How would you summarize what you do?
I do proposal writing and business development in ME&A's monitoring, evaluation, and learning practice area. That's a lot of technical writing and analysis. I also do technical reviews of performance evaluations ME&A is performing for USAID and the State Department and develop a lot of MEL plans for both proposals and project implementation.
What do you like about ME&A's company culture and values?
ME&A is a small organization where everybody knows each other, and everybody is valued. It is not a huge office where you are hidden sitting somewhere. Your contribution is recognized. In that way, it is a very good work environment.
Can you tell us a few details about the favorite part of your job?
I really enjoy writing technical proposals. It is challenging. Each one is different. You have to read the request for proposals and write each proposal section to the specific requirements. It also requires me to read, explore, and learn about that country or sector. It is very interesting, and helping change lives for the better is a good thing.
Can you tell us about the ME&A proposal you worked on and won that meant the most to you and why?
Every proposal is very important. You always want to win. If I had to pick, I would say a technical proposal I wrote about countering violent extremism in Kenya. It was important work and a new area for me. We won. Another win of mine that meant a lot to me had to do with evaluating State Department livelihood programming for Syrian refugees.
How does your work at ME&A build on your previous experience?
My job at ME&A enables me to use my MEL skills from proposal development to implementation to delivery. Earlier in my career I was doing monitoring and evaluation data collection on the ground. At ME&A I have been able to expand on that and apply it to proposals across many sectors from agriculture to education.
How does your current job compare with the previous jobs you've had?
ME&A is the first MEL-focused organization I worked for. Previously, I worked for a big company implementing big programs supporting their internal programs. We were evaluating our own programs. ME&A is not evaluating our own programs. We are evaluating on behalf of USAID or State. You have the opportunity of independence.
What things stand out for you about our leadership team?
ME&A is a small organization where we know each other. You can easily communicate, and communication is open. The leadership team doesn't try to micromanage you. As long as you are delivering results, they provide you the room to apply your skills. Teresita and Tom are excellent leaders. Tom is a very special person. Teresita is very open and encourages her staff.
Which work benefit or perk is your favorite and why?
I have high blood pressure and am high-risk for COVID-19. I really appreciated the ability to telecommute during the pandemic. I still telecommute now. I feel I am more productive telecommuting in terms of time use and being productive. ME&A has been very flexible and is able to assess telecommuting is working with what you produce. I am very thankful telecommuting is continuing for me.
What makes you want to stay at ME&A?
ME&A is a small organization with a very good corporate culture. Everybody knows each other, and there is a lot of teamwork. ME&A offers the opportunity to expand your skills. For me it is really a perfect match. The environment is perfect for me, and I like it.
What's the best advice you can give to someone who wants to work for us?
ME&A is a very diverse company. If somebody has the required skills and academic background for an opening, they can feel confident they can develop and grow here. ME&A is a good place to apply your experience and skills and learn from your team while making a difference in the world.