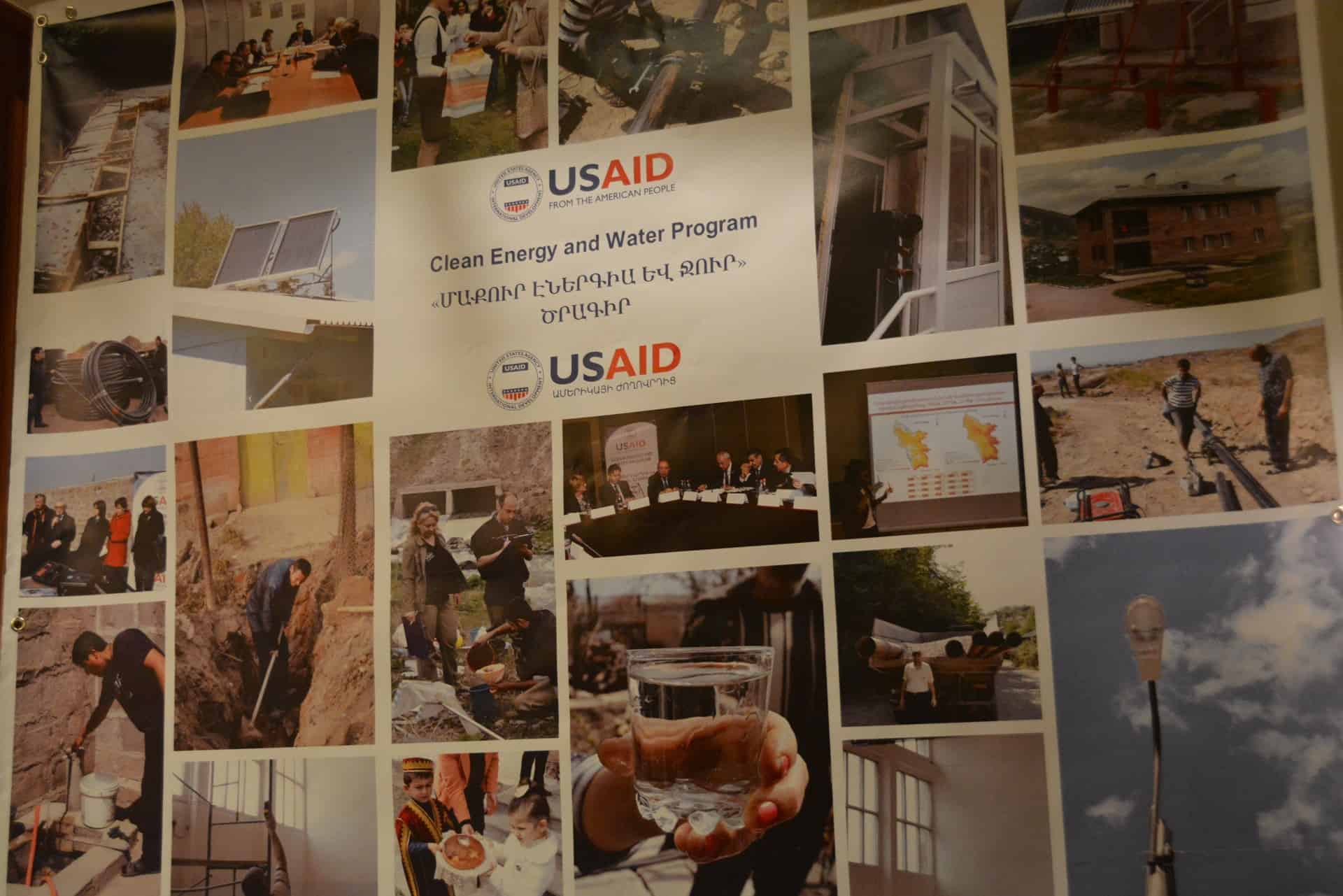 Energy and Water Program Benefits Over 50,000 Armenians
Over the past four years, USAID/Armenia's Clean Energy and Water Program (CEWP), as implemented by ME&A, completed 24 demonstration projects in the areas of water and energy efficiency in the rural communities of Armenia. Conducted in partnership with local organizations and municipalities, the projects benefitted over 50,000 Armenian citizens and focused on drinking water supply, efficient street and indoor lighting, efficient heating, building insulation, and use of solar energy.
On September 23, USAID/Armenia presented CEWP's accomplishments at a close-out conference in Yerevan. Members of ME&A staff as well as the program's local partners presented the results, outcomes and lessons learned to the government stakeholders, partners, donor organizations and the public.
USAID's CEWP aimed at improving water and energy management practices in Armenia, as well as helping the country to better respond to climate change challenges. Importantly, the development program's efforts were instrumental in attaining integrated management of the country's water resources. ME&A staff collaborated with the Ministry of Nature Protection to design the Southern Basin Management Plan with separate plans for Vorotan, Voghji and Meghriget rivers, and to develop the Decision Support System – a GIS-based, sophisticated system to provide unique analytical information on water resources management and to aid in decision making.
CEWP also conducted a comprehensive study of the groundwater resources in the Ararat Valley, which pointed to a dramatic shrinkage of the level of groundwater resources. Backed by the findings of the study, the Government of Armenia made a number of critical policy and regulatory decisions to reverse the potentially dangerous situation.
ME&A has implemented the Armenia Clean Energy and Water Program (CEWP) for USAID since 2011 in support of the Agency's Water and Development Strategy.