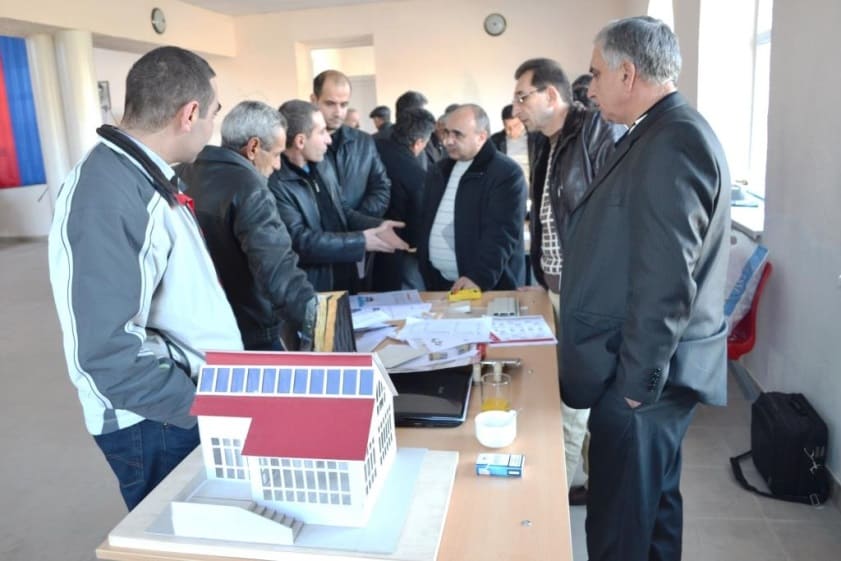 Energy Efficiency Builds Business in Armenia
The USAID Clean Energy and Water Program (CEWP) cooperated with local communities and World Vision to install new, energy efficient, street-lighting systems in Tatul, Ashnak and Zovasar Villages of the Aragatsotn Region. The CEWP supported project installed energy efficient LED (light-emitting diodes). In addition to being highly energy efficient, these LED lamps have a longer life cycle than older style lamps. This project lowers both operating and maintenance costs of the street-lighting system. As a result, the three villages will have financial savings of about $3,000 US dollars per annum. Given the limited budgets of the communities, these funds that are saved may then be used to address other issues of the villages.
Recently, CEWP sponsored a community outreach event dedicated to the completion of the street-lighting projects in the villages. The event took place in Tatul village and involved nearly 70 participants including the Governor of Aragatsotn Region, the Mayors of Ashtarak and Talin Towns, the mayors and core groups of the neighboring villages as well as local business sector representatives.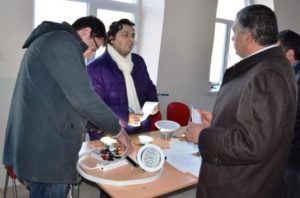 The CEWP team organized a micro-exhibition of various small-scale energy efficiency technologies which can be applied in the communities to generate energy savings. Among samples presented were LED lamps, locally produced solar air heaters, solar water and space heaters, some of which are innovative and thus far rarely applied in Armenia. Solar air heaters have been developed by the Armenian firm Ar Profectus with technical assistance of the CEWP engineering team. These solar heaters can be utilized not only for simple space heating, but also for the production of dried fruits and vegetables. The micro- exhibition stimulated very strong interest from many participants. CEWP believes this new-found interest will result in a number of privately implemented energy efficiency projects. Not only will this conserve scarce energy but it stimulates the economy by supporting Armenia based industries and businesses.