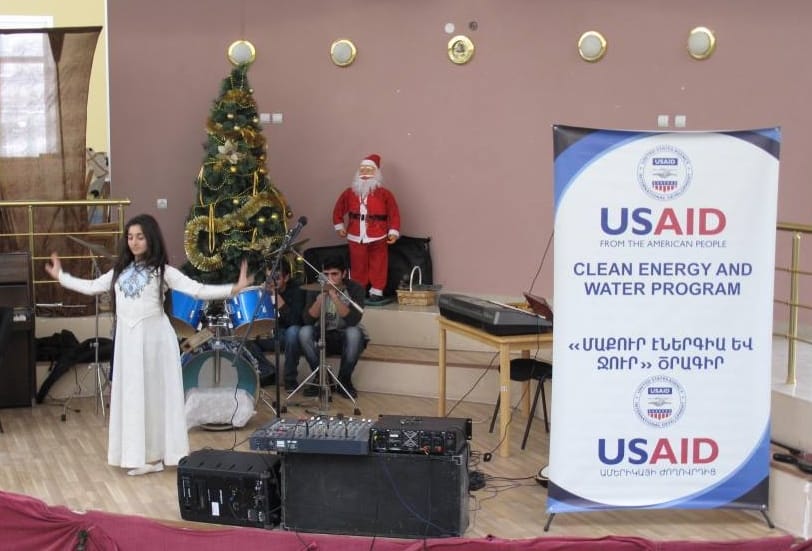 Energy Efficiency Project Aids Disadvantaged Families in Armenia
On December 11, the USAID Clean Energy and Water Program (CEWP) completed an energy efficiency project at the Meghvik Center in Gyumri, Armenia. The project was implemented through the joint efforts of the UNDP/GEF Improving Energy Efficiency in Buildings Project and USAID's CEWP with the goal of designing sustainable energy efficient solutions for Meghvik Center to lower its operational costs.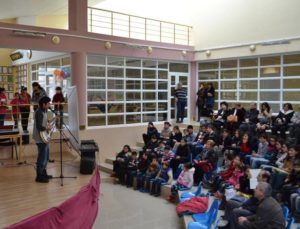 Originally constructed without energy efficiency considerations, building operations in winter were too costly. Due to significant energy losses, much of the building space remained unutilized during the winter. To address the issue, the project team insulated the roof of the building, constructed new partitions to isolate high and low ceiling areas, and installed a radiant heating system in the main hall of the building. With weatherization and building redesign, energy losses will be cut by nearly 50%, allowing Meghvik to save over $2,100 each year.
This project has a strong social impact. About 300 children of disadvantaged families from Gyumri attend classes at the Meghvik Center, such as creative arts, chess, computer modeling, software development and computer design. The Center will now be operational year round and the saved resources will be used to meet other critical needs.
USAID's CEWP is designed to improve water and energy management practices in Armenia, as well as help the country better respond to climate change challenges. The program implements a number of water and energy efficiency projects in several rural communities in Armenia to demonstrate best practices in the management of energy and water systems. These projects focus on water supply, efficient lighting, space and water heating, biogas, and solar energy.
ME&A implements CEWP under USAID's Water II IQC.