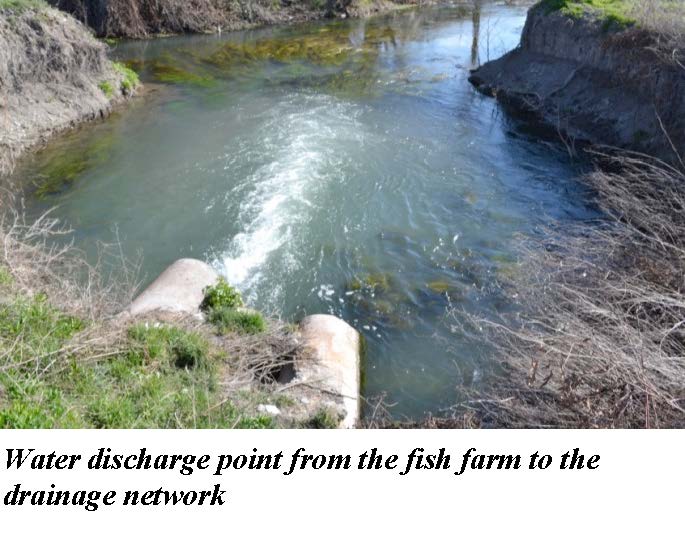 Environmental Training Paves Way for Fish Farm Construction
On September 27, the USAID-funded ASPIRED project conducted training on environmental compliance, health and safety requirements in Hayanist, Armenia. The on-the-job training was intended for community representatives, fish farmer and sub-contractor involved in construction of the pumping station and installation of pumps, who were briefed on the environmental and safety requirements of USAID and the locally adopted construction norms.
The ASPIRED Environmental Specialist discussed the potential environmental impacts of the construction and installation work currently taking place on the fish farm site, including measures for prevention of harmful their effects. The community and sub-contractor representatives were requested to observe the safety norms during implementation of construction activities and electric wiring work to avoid potential accidents.
Due to the specifics of the project, the potential negative environmental impact of the project is insignificant as there will be no major construction work. The small quantity of construction wastes will be stored and disposed of properly in the designated landfill by the village. The soil excavated during the pipeline installation will be used for backfilling, and then properly graded and compacted. Additional training will be scheduled for the local companies to be sub-contracted for the trench-work and installation of pipeline.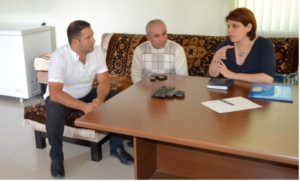 The irrigation rehabilitation project is implemented with joint funding from the USAID ASPIRED Project, Coca-Cola HBC, and the Environmental Research and GIS Center NGO. The project is aimed at using outlet water from the fish farm located near the village of Hayanist for the irrigation of the community land. The project will provide more affordable irrigation services for farmers of Hayanist community and improve living conditions for about 120 households.
ME&A currently implements the Advanced Science & Partnerships for Integrated Resource Development (ASPIRED) Project for USAID/Armenia, to support sustainable water resource management and sustainable practices of water users at the core of the water-energy nexus through the use of science, technology, innovation and partnership approaches.