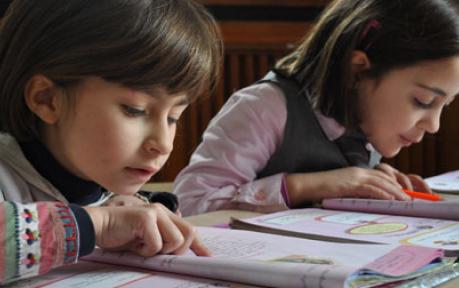 External Impact Evaluation of USAID/Georgia Primary Education Project (G-PriEd)
ME&A along with its partner NORC at the University of Chicago will conduct the External Impact Evaluation of the USAID- funded Georgia Primary Education Project (G-PriEd). The evaluation will measure the impact of the G-PriEd pilot intervention on 122 Georgian schools in terms of improved learning outcomes in reading and math.
The project's goal is in line with USAID's Global Strategy, which aims at improving reading skills for 100 million children in primary grades by 2015 worldwide.
G-PriEd activities include development of teacher training materials in contemporary methods of teaching reading and math skills, conducting teacher training, developing and publishing age-appropriate books and additional learning resources, and assisting in classroom application of teacher training.
The results of the evaluation will be used by USAID and the Georgian Ministry of Education and Science to assist in determining whether project activities should be modified before their roll out to other schools throughout Georgia.
Since 2010, ME&A has conducted more than 45 evaluations and assessments for USAID and the U.S. Department of State in over 25 countries worldwide.