Finding Purpose in the Second Half of Life (Part 1 of 2)
Editor's Note: This post is the first of a two-part series. Part 2 will explore important ways Millennials can prepare for the second half of their lives as they approach or pass 40.
The secret to a good second half of life for Boomers over 60 and Gen Xers over 40 is optimally summed up by management guru Peter Drucker, PhD, in his monumental book Management (Revised), 2008):
"I see more and more people who make it to their mid-forties or beyond, and they've been very successful. They've done very well in their work and career, but in my experience, they end up in one of three groups: One group will retire, and they usually don't live very long; the second group keeps on doing what they've been doing, but they're losing their enthusiasm, feeling less alive; and, the third group, keeps doing what they've been doing, but they're looking for ways to make a contribution. They feel that they've been given a lot, and they're looking for a chance to give back. And they're the ones who finish well."


Dr. Drucker lived to be almost 95, and he continued to read, research, write, consult, and teach up until the day he passed away – well into the second half of his life. It is his entire life, which I wish to emulate at age 87, since like him I wish to finish well!
Let me share with you a few key nuggets I gleaned from studying Dr. Drucker over the years, which I hope will be helpful to us all, especially those of us in our "second half" of life:
Build on the islands of health and strength.
Work only with those who are receptive to what we are trying to do.
Work only on things that will make a great deal of difference if we succeed.
In his fascinating book From Strength to Strength: Finding Success, Happiness, and Deep Purpose in the Second Half of Life (2022), Arthur C. Brooks, Ph.D – American best-selling author, public speaker, and Harvard professor – tells us that change in our lives is inevitable but suffering is not. He shows us how to accept the gift of the second half of life with grace, joy, and ever deepening purpose using three transactions to start immediately:
Develop our relationships.
Start our spiritual journey.
Embrace our weaknesses.
In chapter 2 of his book, Dr. Brooks states that decline is inevitable. The trick to improving as we age or grow old (I prefer the word "mature") is to understand, develop, and practice new strengths. When we are young, claims Dr. Brooks, we have raw smarts. But when we become mature, we develop wisdom. When we are young, we can generate a multitude of facts. But when we mature, we know what they mean and how to use them.
In his last chapter, Dr. Brooks teaches us seven words to bring us peace in the second half of life:
Use things.
Love others.
Worship the divine.
Around 400 CE, the great St. Augustine of Hippo taught us the following lesson as the secret to a good life, dovetailing with Dr. Drucker and Dr. Brooks on finding purpose and happiness in the second half of life:
"Love and do what you will" because focusing on love will lead you to doing good things.
About the Author
Latest Posts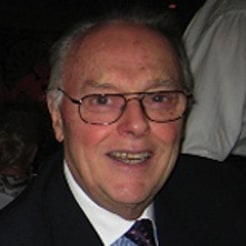 Vice President Emeritus for Learning Technologies Donald Smith, Ed.D, CPT, headed ME&A programs in learning, leadership, and performance enhancement. He stayed with the firm in his retirement, bringing more than 65 years of experience as a coach, designer, facilitator, evaluator, manager, educator, and organizational change architect in more than 50 countries.