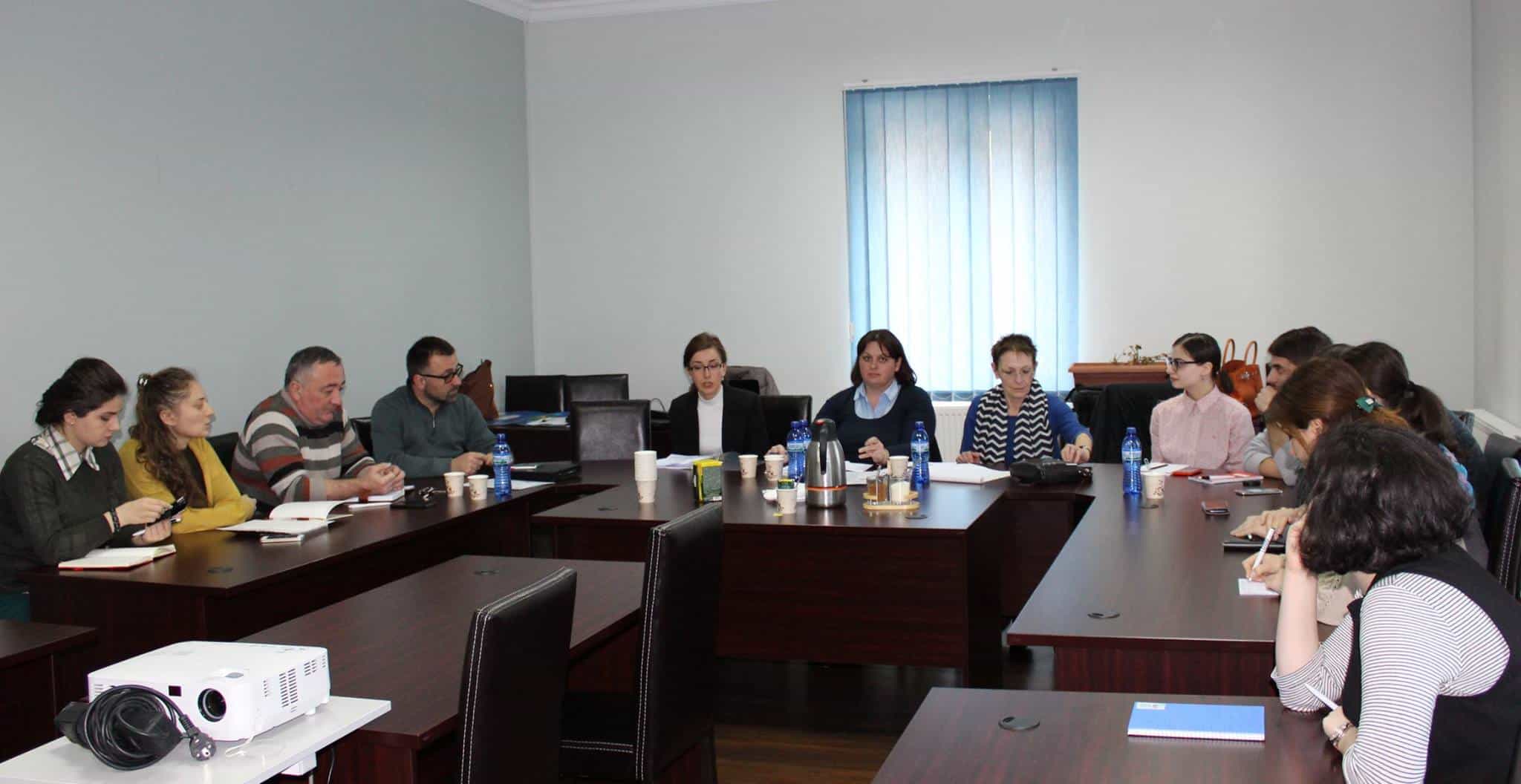 HICD 2020 Program to Support Georgia Regional Civil Society Network
USAID/Georgia's HICD 2020 Program will soon begin work with Georgia's Civil Development Agency (CiDA) and the Regional Civil Society Network (R-CSN) to strengthen the member organizations' capacity for robust civic engagement.
R-CSN, which is the largest regional network of local civil society organizations in Georgia, was created in 2013 with USAID support. Since then, CiDA has facilitated and coordinated R-CSN activities. R-CSN is an advocate for Georgia's regional populations and seeks to engage them in local, regional and national civic initiatives. Over a three-year period, network membership has increased by 25% and currently comprises 55 members.
HICD 2020 will focus on building CiDA's capacity to mentor and deliver institutional development consultancy services to R-CSN member CSOs with a view to strengthening the effectiveness of the entire network. HICD 2020's Organizational Development Consultant, Gwen Jones, a 20-year veteran of civil society and organizational capacity development, will work closely with CiDA and R-CSN members.
The stronger network will help increase focus on regional issues while at the same time, reinforcing R-CSN's stance as a strong partner for the leading Tbilisi-based CSOs to advance the key reforms that are closely linked with Georgia's democratic and economic development as well as the country's progress towards EU and NATO accession.
ME&A currently holds the five-year contract with USAID/Georgia to implement the HICD 2020 Program. ME&A was awarded the HICD 2020 Task Order under USAID's Human and Institutional Capacity Development (HICDpro) IDIQ.