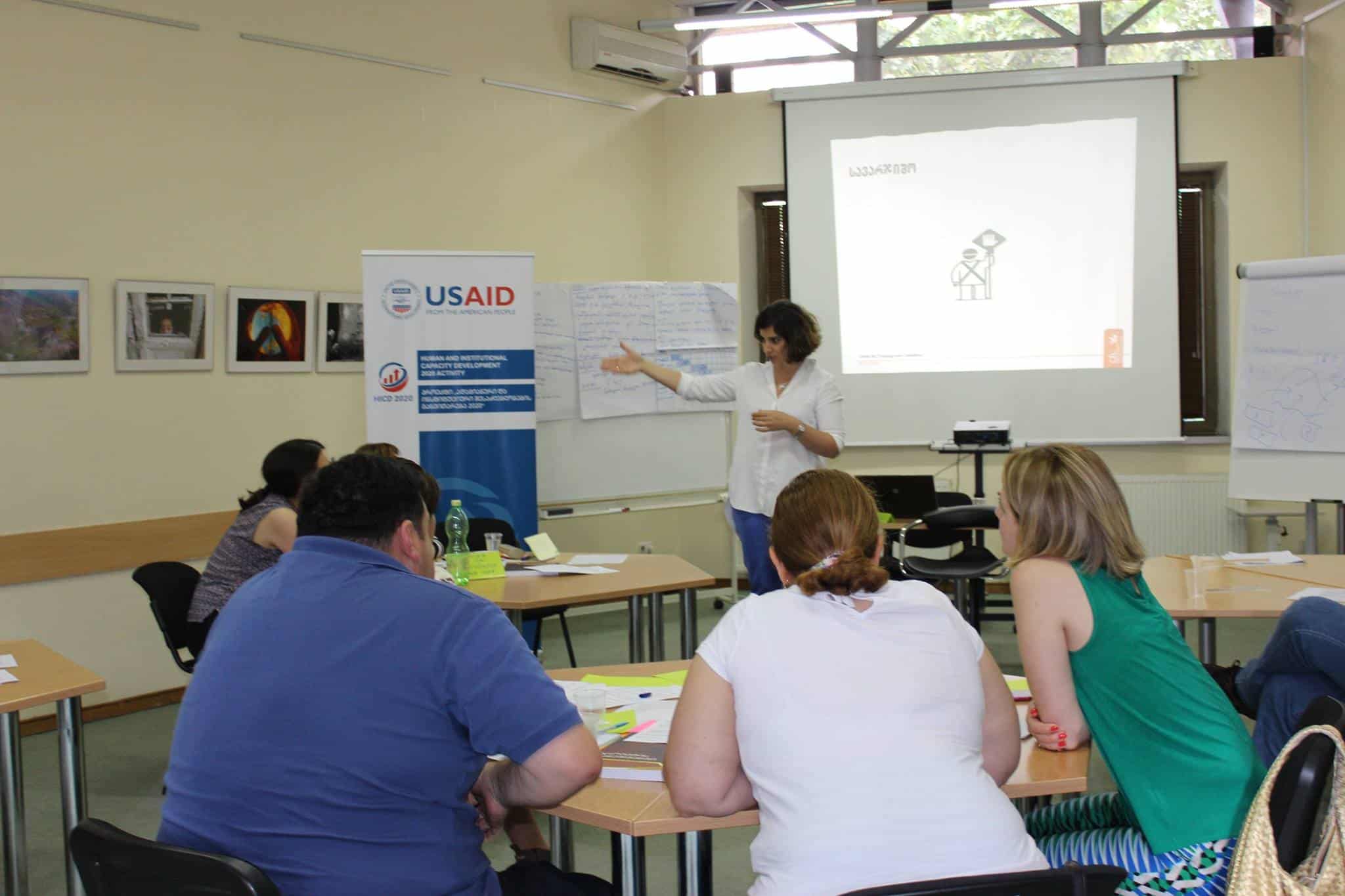 HICD 2020 Provides Management Training to Georgian Medical Group
Professional trainer, Natia Zedginidze, at the Center for Training and Consultancy (CTC) is currently providing project management training to the Georgian Medical Group (GMG) and its subcontractor HERA in the Georgian capital of Tbilisi. ME&A is implementing this training under the USAID funded HICD 2020 Activity, which supports the Georgian Medical Group with a series of capacity building activities, including trainings in project and financial management, fundraising, and USAID project implementation requirements.
ME&A is implementing the Georgia Human and Institutional Capacity Development 2020 Activity (HICD 2020) Task Order contract under USAID's Human and Institutional Development (HICDpro) IDIQ contract, which USAID awarded to ME&A in November 2013.