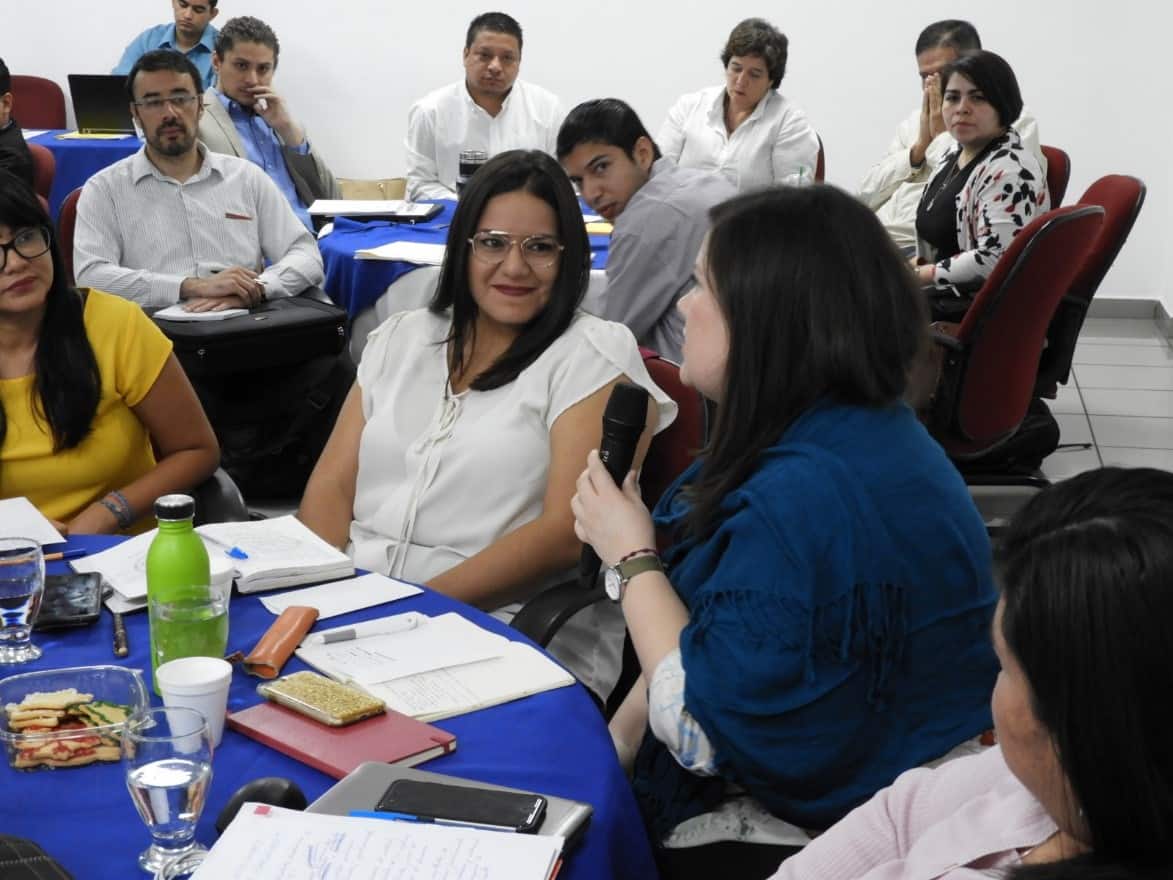 'How to Write a Monitoring, Evaluation, and Learning Plan' El Salvador Training Session
Monitoring, Evaluation, and Learning (ME&L) is a pillar for effective, scalable, and sustainable development outcomes, and it starts with a sound, adaptive, and locally aligned ME&L plan. To help enable ME&L to bring accountability and learning throughout the USAID/El Salvador program cycle, the Monitoring, Evaluation, and Learning (ME&L El Salvador) Initiative conducted a training session on writing ME&L plans Wednesday, Dec. 5, 2018. This workshop's 34 participants came from 18 of USAID's implementing partners. Most participants work in ME&L, although some project chiefs of party also attended.
The topics developed during the ME&L plan training session were:
Activity/project overview
Connection to USAID/El Salvador Country Development Cooperation Strategies and Performance Management Plan
Activity performance indicators
Managing the performance monitoring system and learning agendas
This training, based on USAID's Evaluation Policy and ADS 201, focused on how to factor in the changing needs, learnings, and fluid context USAID implementing partners operate in as well as how new information and knowledge acquired throughout the project cycle impacts and is captured in ME&L plans.
USAID/El Salvador awarded ME&A the ME&L El Salvador task order in 2016 under the Policy, Planning and Learning-Learning, Evaluation and Research (PPL-LER) IDIQ Contract to provide evaluation, monitoring, and assessment services for USAID Missions and Offices worldwide.