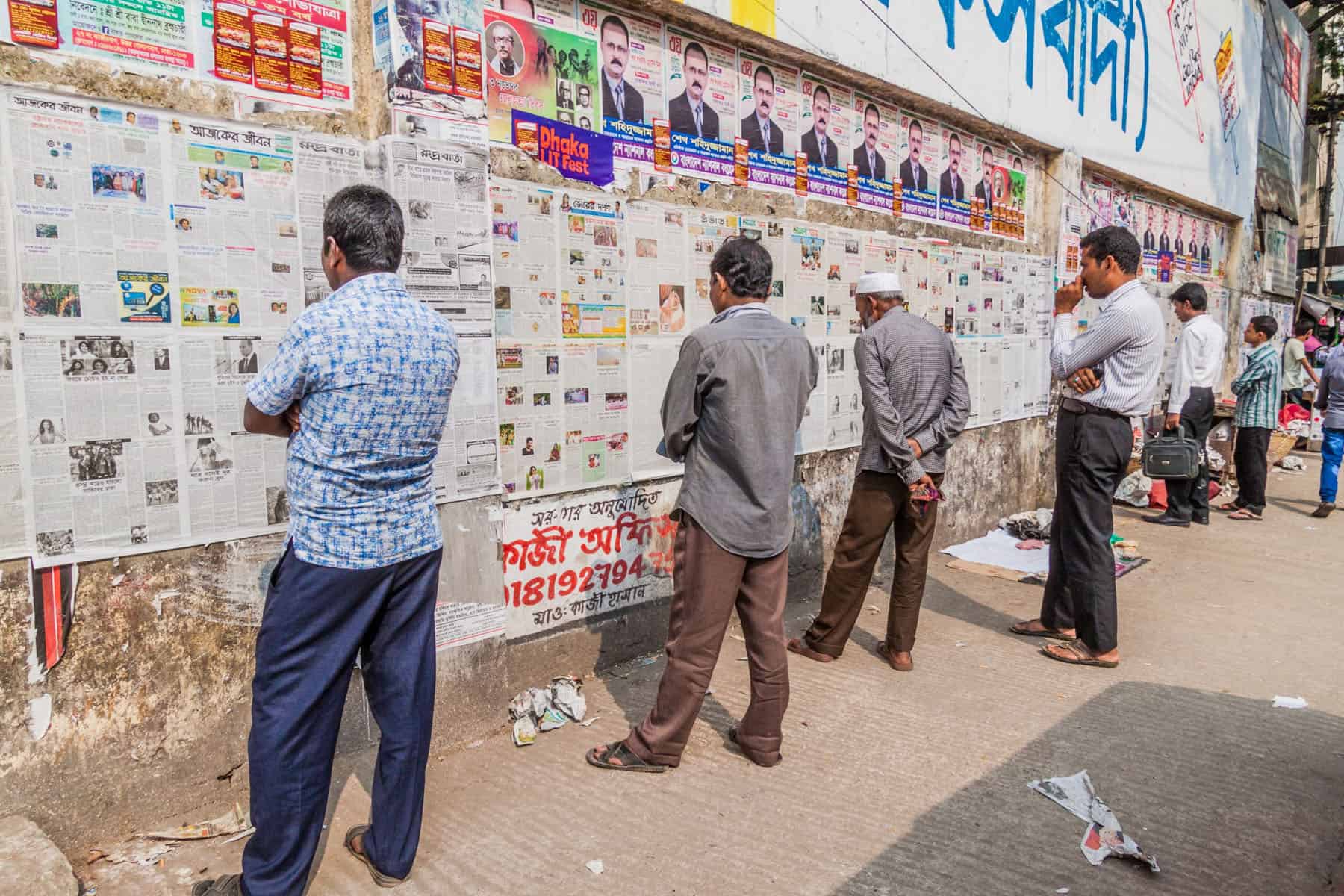 ME&A Assesses Bangladesh's Media Sector for USAID
ME&A is conducting a comprehensive assessment of the media sector in Bangladesh for USAID/Bangladesh and its partners and stakeholders to identify opportunities for potential USAID investments. The study will also help inform USAID/Bangladesh's current activities as well as future program designs and strategy.
USAID/Bangladesh asked ME&A to do the assessment under the USAID Bangladesh Monitoring, Evaluation and Learning (BMEL) Activity because democratic values encompassing freedom of the press and media independence are increasingly under threat in Bangladesh. In 2019, the country ranked 150 out of 180 countries in the Reporters without Borders World Press Freedom Index – a drop of four places from 2018. As of 2018, Bangladesh had spent eight years on the Center for the Protection of Journalists' Global Impunity Index, which spotlights countries where journalists are slain and their killers go free. The 2020 Freedom House's Media Freedom survey categorized Bangladesh's press freedom status as "Partly Free."
Over the summer the ME&A assessment team reviewed the types of media activities that USAID, the U.S. Department of State Office of Democracy, Rights and Labor and the Public Affairs Section, and other donors are funding in Bangladesh. The team worked in close collaboration with USAID/Bangladesh to develop the assessment methodology focusing on the legal framework in the media sector, media market trends, the engagement of the social media companies and how they are governed in Bangladesh, and professional capacity building of media organizations and actors. From August through November, the team conducted field work and data collection, including a survey, focus group discussions, and consultation sessions with key government officials and civil society organizations.
ME&A is expected to finish the final assessment report in January 2022.
The BMEL Activity, run from Dhaka, is a $9.4 million USAID contract enabling USAID/Bangladesh to collect and use relevant data to achieve Mission development objectives, enhance the capacity of Mission staff members in learning and knowledge management, and enable evidence-based programmatic decision-making. USAID/Bangladesh awarded BMEL to ME&A under the U.S. General Services Administration Federal Supply Schedule 874, Professional Services Schedule (PSS/MOBIS).