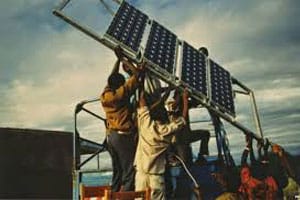 ME&A Awarded USAID Data for Development Contract in Tanzania
ME&A was recently awarded the $27.7 million USAID Data for Development Task Order Contract by the USAID Mission in Tanzania. ME&A's partners on this four and a half year monitoring, evaluation and learning project include NORC and Synergy International Systems. The task order contract is scheduled to last from 2017 to 2020, with one additional option year.
The goal of Data for Development is to provide services to support the improvement of data-driven decision-making, planning and implementation for the USAID/Tanzania, its implementing partners and strategic local partners, including the National Bureau of Statistics and other Tanzanian institutions. Data for Development will support the Mission to ensure that evaluations meet USAID requirements and address Mission learning and decision-making needs.
ME&A is recognized today as one of the leading firms in monitoring, evaluation and learning of international development programs, having successfully completed more than 70 evaluations in over 30 countries worldwide for USAID, the Millennium Challenge Corporation and the U.S. Department of State.