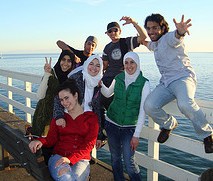 ME&A Awarded USAID YouthPower IDIQ Contract
USAID recently awarded to ME&A the YouthPower: Evidence and Evaluation Indefinite Delivery Indefinite Quantity (IDIQ) Contract to research and evaluate youth programming and facilitate technical leadership and dissemination of knowledge in the field of positive youth development. The YouthPower: Evidence and Evaluation IDIQ will cover a range of functions related to the design, evaluation, research, knowledge management, learning, and communications of cross-sectoral youth development programming. This is a multiple award IDIQ with an overall ceiling of $72 million.
Since 2010, ME&A has conducted more than 55 evaluations and assessments in over 25 countries for USAID, the Millennium Challenge Corporation (MCC) and the U.S. Department of State under multiple USAID contracts, as well as under MOBIS and other federal contracts.