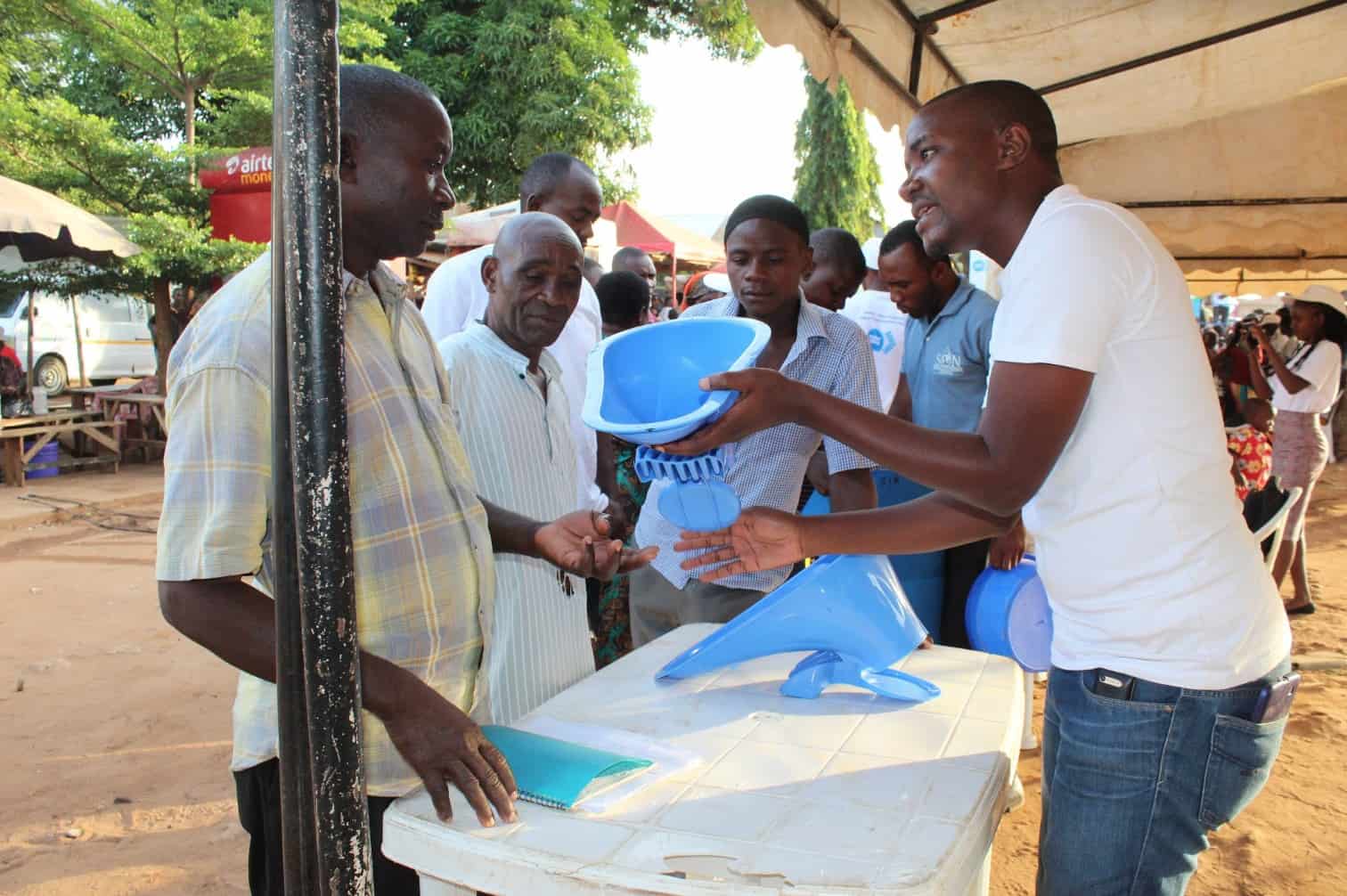 ME&A Begins Water and Sanitation Assessment in Tanzania
Today, Nov. 19, marks World Toilet Day, an official United Nations day taking place annually on this date. On World Toilet Day, as every day, ME&A works to play our part in tackling the global sanitation crisis and helping achieve the United Nations' Sustainable Development Goal (SDG) 6, which promises sanitation for all by 2030.
One of ME&A's current projects representative of our work forwarding SDG 6 is a water assessment our USAID/Tanzania Data for Development Project is set to kick off today for USAID/Tanzania. James Origa, team leader, and subject matter experts, Dr. Windfred Mbungu and Dr. Rich Noth, will begin field work to collect information to be used to identity and analyze blockages hindering the Government of Tanzania (GOT) from achieving its water, sanitation, and hygiene (WASH) targets. 
These blockages are reflected in GOT and WHO/UNICEF Joint Monitoring Programme (JMP) data. According to the GOT, the percentage of Tanzania's rural population with access to water dropped from 85.2 percent to 58.7 percent in 2018 due to operations and maintenance challenges. The urban population with access to water dropped from 86 percent to 78 percent. The GOT target is to reach 90 percent urban and 85 percent rural populations with access to water by 2020.
JMP data, however, shows basic access data with lower numbers than the national data. According to JMP, almost 43 million people in Tanzania lack access to improved sanitation (about 80 percent of the population) with 56.7 percent of Tanzania having access to water supply as of 2017.
The Data for Development assessment team will conduct a thorough literature review of existing sources as well as reach out to various stakeholders within Tanzania's WASH environment. Specifically, the team will work with GOT ministries and national agencies/institutions responsible for water resources management and WASH, water program staff, international donors, and international nongovernmental organizations, and various academic and research institutions.
Fieldwork on the assessment begins today, World Toilet Day 2019, and is scheduled to conclude Dec. 6, 2019. ME&A anticipates that the final report will be completed in January 2020. The information the assessment team gathers will inform USAID/Tanzania's water and sanitation strategy over the next five years.
USAID/Tanzania awarded ME&A the Data for Development Project in 2017 as a task order under the Policy, Planning and Learning-Learning, Evaluation and Research (PPL-LER) IDIQ contract to provide evaluation, monitoring, and assessment services for USAID Missions and Offices worldwide.