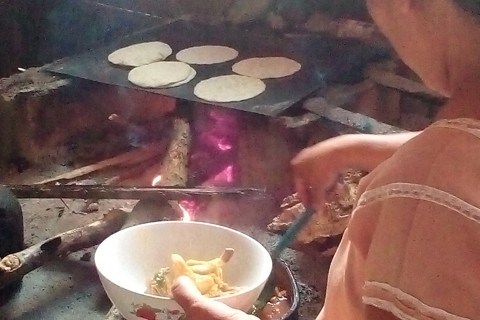 ME&A Evaluates Central American Trade and Food Security Strategy
On Thursday, March 23, ME&A's evaluation team presented a draft report briefing to USAID/El Salvador on the results of the final performance evaluation of the "Regional Integrated Trade and Food Security Strategy 2011-2017". This evaluation is the first to be conducted under the Monitoring, Evaluation and Learning Initiative (M&E&L), a five-year activity currently implemented by ME&A for the USAID/El Salvador Mission.
The evaluation was undertaken by an ME&A team composed of five international specialists: two experts in trade, two in agricultural economics, and an evaluation expert as team leader. The team conducted field visits within El Salvador as well as to Honduras, Guatemala, Costa Rica and the U.S.
The evaluation will provide empirical evidence to support learning and continuous improvement for USAID/CAM's Regional Integrated Trade and Food Security Strategy and will identify outcomes of each activity on issues such as capacity building and sustainability beyond USAID support. It will also provide information and recommendations to address ongoing challenges to improve trade, reduce trade barriers in the region, and impact food security and will provide feedback from supported producer groups on the results of activities on their income, consumption, and nutrition.
According to Evaluation Team Leader, Luis Bernal, the team met almost 300 individuals in five countries, led focus groups in Maya languages, met leading female cacao producers, and learned about the complex relationships between poverty, the environment, food security, public policies and international trade. The final evaluation results and recommendations will be delivered to USAID-ECAM in San Salvador at the end of April 2017.