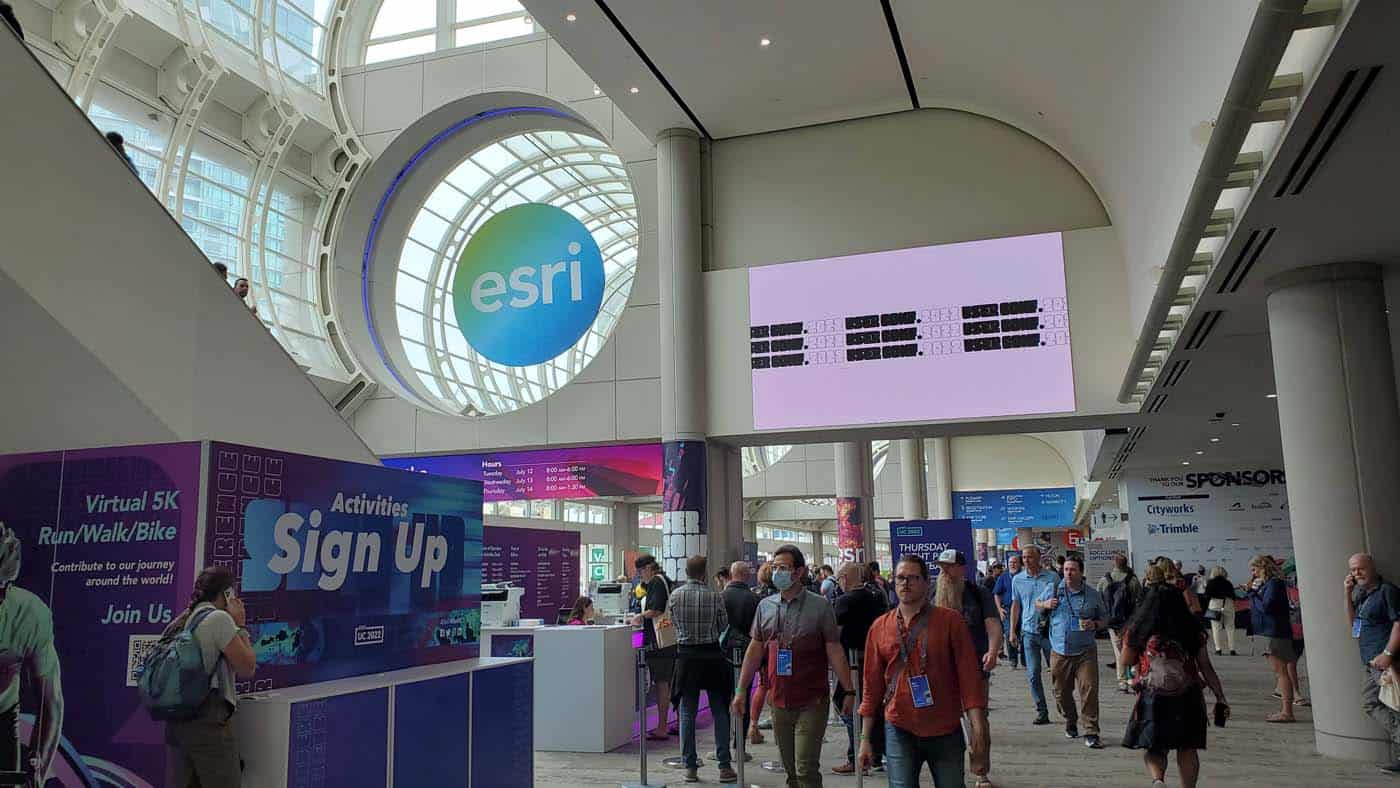 ME&A Explores Geospatial Innovations at 2022 Esri User Conference
Innovative ways to use geographic information systems (GIS) to solve a spectrum of global challenges were explored at the Esri User Conference in San Diego, Calif., July 11 to 15, 2022, with ME&A Lead Technology Solutions Strategist Benjamin White and GIS Specialist Thomas G. England in attendance. GIS Analyst Ricky Perez Leon also attended virtually.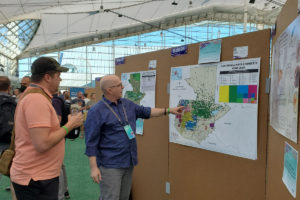 FEMA Administrator Deanne Criswell delivered the keynote remarks on how geospatial and predictive forecasting tools help to make communities more resilient in the face of climate change and support FEMA's readiness to respond to disasters. A central theme across presentations was how geospatial literally provides a "common ground" upon which disparate data can be brought together – anchored by location/geography – to reveal previously unseen connections and trends.
For decades the annual Esri event has drawn international technology experts, scientists, educators, business executives, and GIS users from every discipline seeking to transform their organizations through location intelligence and mapping technology. This year, however, was the first time in three years the annual event was convened in person due to the COVID-19 pandemic. The event attracted more than 14,000 in-person attendees plus thousands more in the virtual option.
In recent years, ME&A has integrated geospatial into USAID-funded monitoring, evaluation, and learning (MEL) and natural resources management projects covering Albania, Armenia, El Salvador, Guatemala, Rwanda, and Tanzania. ME&A's Geospatial Technology Group (GTG) provides geospatial services to ME&A's clients as well as training and capacity-building within ME&A to build ME&A teams' understanding of GIS and its uses in development.