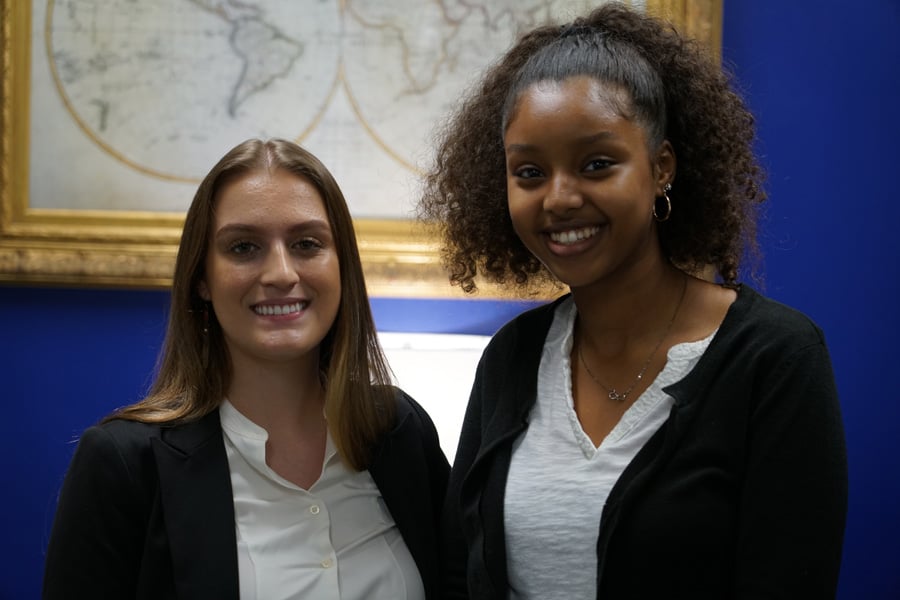 ME&A Headquarters Welcomes 2018 Summer Interns
This summer ME&A was happy to welcome Leah England and Beza Fekadu as our 2018 summer interns at the firm's headquarters in Bethesda, Md.
Working on various teams, including business development, operations, and accounting, both interns enjoyed their own unique experience in the office. They had numerous opportunities to observe and engage in home office coordination of international development projects and behind-the-scenes operations, led by ME&A's professional staff.
Among the things the interns liked about ME&A headquarters is its friendly demeanor and the helpfulness of the staff.
"I had a riveting experience with ME&A this summer. It was a great opportunity to be introduced to a variety of career fields that I would never have considered before," Ms. Fekadu said. "Working in a professional office environment has taught me skills that I'll be able to use in my future career. I am grateful to have had this learning experience and a chance to work with such a great group of people!"
Ms. England is an incoming junior at West Virginia University pursuing a bachelor of science in engineering.  She has previous experience in sales and customer service and is skilled in Microsoft Excel, Word, and Access. Ms. Fekadu is an incoming senior at Sherwood High School in Olney-Sandy Spring, Md. She has been a member of her school's honor roll for five years and was awarded student of the month in her pre-calculus class. Ms. Fekadu has previous experience as an office assistant.