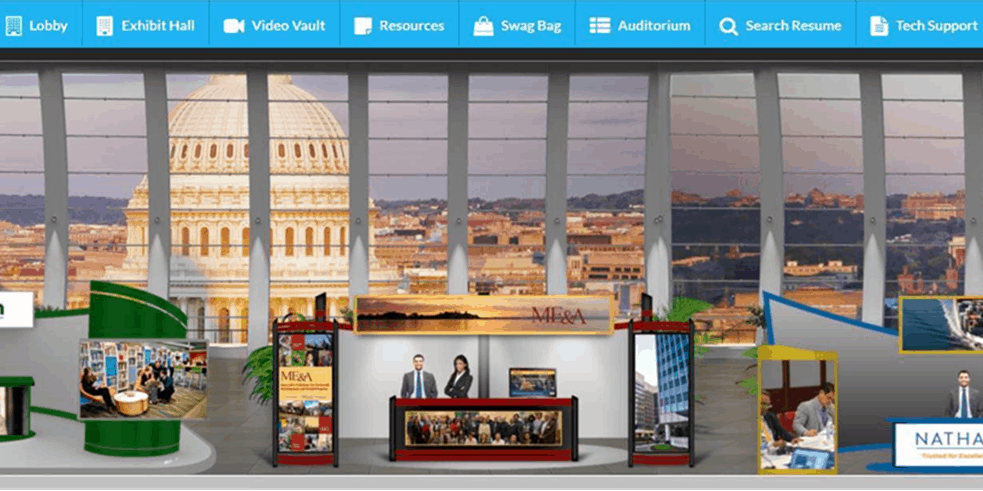 ME&A Joins Devex Global Development Career Forum, a Successful Virtual Event
Given rising concerns about the spread of COVID-19 and restrictions on gatherings of more than 10 people, the 2020 Devex Global Development Career Forum on March 31, 2020, was transformed into a virtual event.
ME&A created and managed a virtual booth for the career forum, and our team found the "new normal" for the recruitment world a total success. The virtual event showcased ME&A and other recruiting organizations' expertise, enabled new ways of interacting with applicants through chat rooms and video interviews, and included opportunities to connect with other exhibitors for collaboration and possible partnerships. At the end of the day, the ME&A team had collected more than 1,000 resumes and had conducted close to a 100 chats and interviews.
The ME&A booth was represented by a team of four:
Loren Schulze, Vice President for Marketing and Business Development
Lizette Salvador, Director of Human Resources
Kendell Brown, Senior International Talent Acquisition
Pahinca Samosir, Office Administrative Assistant
The career forum ran from 10 a.m. to 5 p.m. and as soon as the event opened, ME&A's chatroom started to fill with guests with questions regarding opportunities for either a full-time or part-time job, consultancies, and possible partnerships.
ME&A is an annual exhibitor at the career forum, now in its 12th year. Devex, its organizer, is the largest provider of recruiting and business development services for global development.