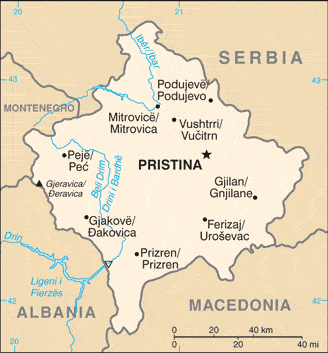 ME&A Launches Evaluations of Three USAID Programs in Kosovo
USAID recently awarded ME&A task order contracts for two mid-term performance evaluations of three USAID programs in Kosovo. The first evaluation covers two Rule of Law (ROL) programs, the Effective Rule of Law Program (EROL) and the Kosovo Legal Profession Program (KLP). They focus on improving the country's justice system by strengthening the courts and other institutions, as well as improving the quality of legal education both for law students and practicing attorneys.
The second performance evaluation concerns the Kosovo Small and Medium Enterprise (SMEs) Crimson Finance Fund (CFF) Project. Begun in 2008, CFF seeks to increase access to affordable credit for SMEs and the agricultural sector. The project provides access to short-term working capital, such as purchase order financing and demonstrating innovation in new financial products targeted to SMEs.
Both evaluations will provide USAID/Kosovo with an objective external assessment of the management and performance of the three programs as well as lessons learned to guide future USAID/Kosovo programming in ROL and SMEs.