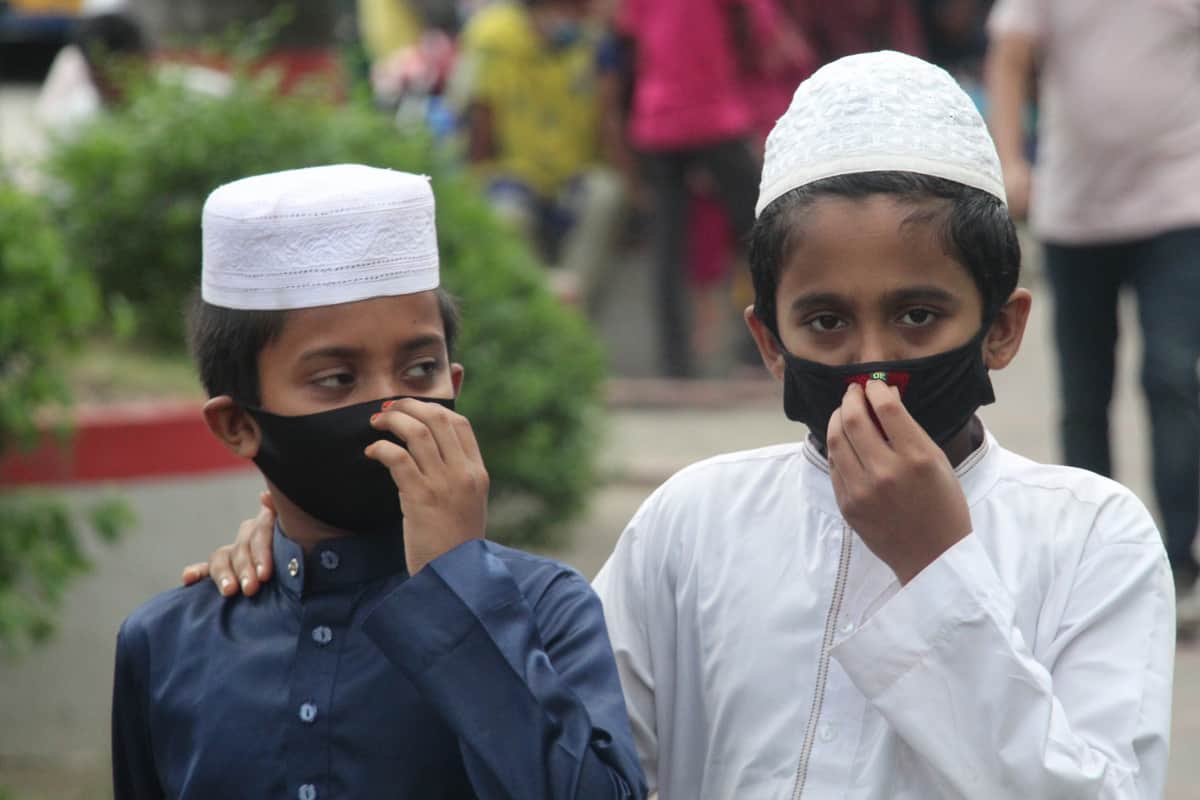 ME&A-Led BMEL Assessing COVID-19 Impact on USAID/Bangladesh's Programs and Priorities
An ME&A-led team is conducting a rapid assessment for USAID/Bangladesh on how to reallocate current and future programming to shift funds to combating COVID-19 while maintaining existing development priorities. The analysis through the Bangladesh Monitoring, Evaluation, and Learning (BMEL) activity also will identify ways to help USAID/Bangladesh mitigate the effects of COVID-19 on its current programs.
By the end of June, there were 145,483 reported cases of COVID-19 in Bangladesh and 1,847 deaths, according to Johns Hopkins Coronavirus Resource Center. A national lockdown, mandatory masks outside the home, and travel restrictions are among the ways the Government of Bangladesh (GOB) has attempted to curve infection. Businesses in the country are adapting to this "new reality" by allow employees to telecommute, where possible. The suspension of travel and other restrictions, however, pose significant challenges to the development community, resulting in USAID implementing partners having to formulate alternate ways to implement their respective activities.
The BMEL rapid assessment team – comprised of a team leader and senior international development specialist – is likewise adapting to the "new reality" and conducting its work remotely. Its scope of work includes an online survey, online meetings, and a desk review of existing reports to create data visualizations and an assessment report answering six questions:
To what extent has the COVID-19 pandemic affected development activities being supported by USAID in Bangladesh? How has COVID-19 impacted the Mission's ability to fulfill its development objectives across Bangladesh?
What can the Mission and USAID's stakeholders (implementing partners and GOB) do to mitigate the effects of COVID-19 on development outcomes of its current programs?
How have implementing partners begun to respond to COVID-19 to date? What has proven successful? What lessons are we learning?
What development changes/needs are anticipated as a result of the pandemic in the sectors that USAID/Bangladesh is currently working in?
Are there gaps or areas that USAID should be working on based on new needs identified?
The proposed Results Framework for the new draft Country Development Cooperation Strategy is very integrated and given the new context of development priorities, how will they be able to address the pivots needed to address COVID-19?
The assessment timeline is six weeks beginning in mid-June with the submission of the draft assessment report later in the summer.
BMEL, run from Dhaka, is a $9.4 million, five-year contract enabling USAID/Bangladesh to collect and use relevant data to achieve Mission development objectives, enhance the capacity of Mission staff members in learning and knowledge management, and enable evidence-based programmatic decision-making. USAID/Bangladesh awarded BMEL to ME&A under the U.S. General Services Administration Federal Supply Schedule 874, Professional Services Schedule (PSS/MOBIS).
Photos courtesy of Monowarul Islam.