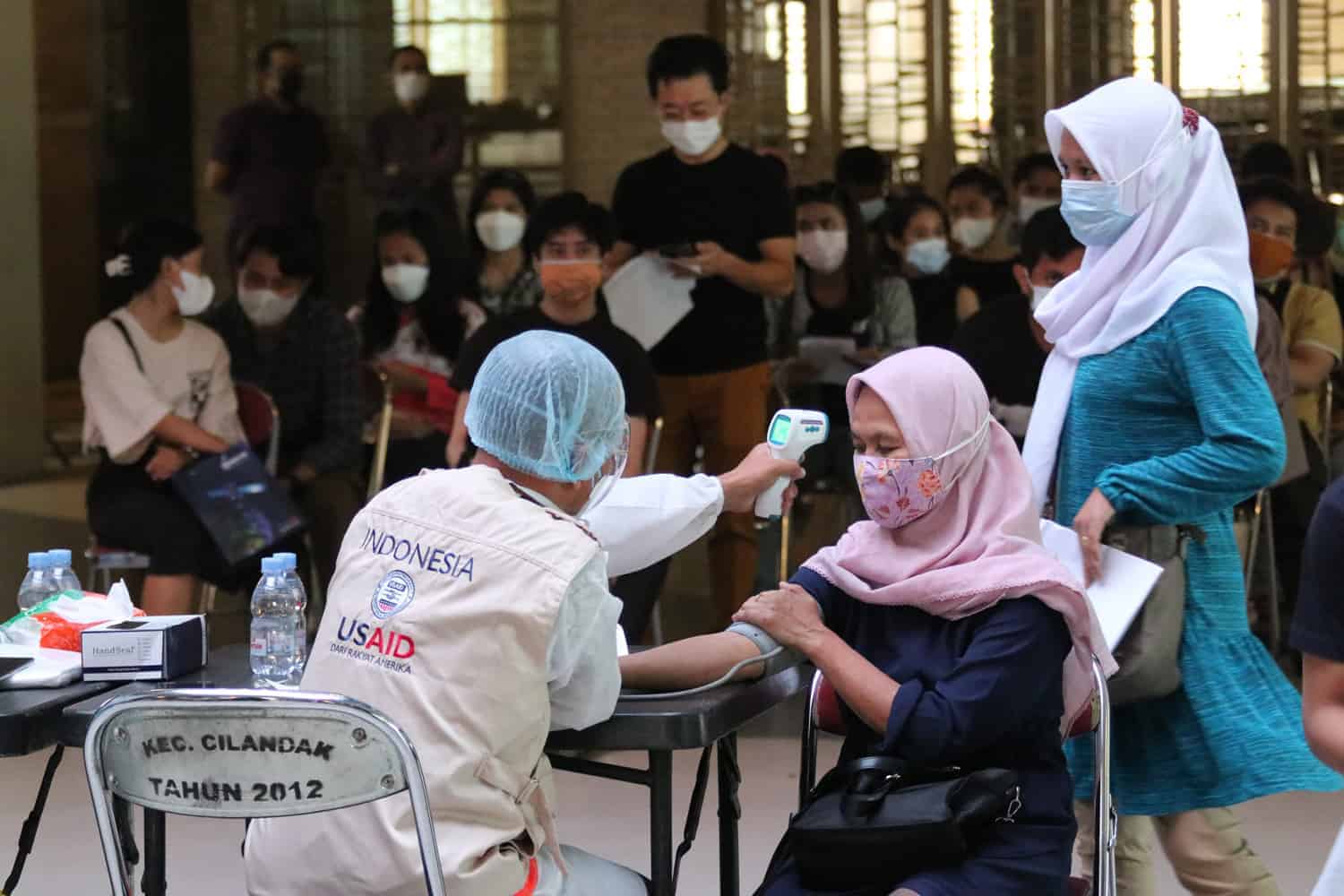 ME&A-Led Team Assists USAID Evaluate Efficacy of Its Resilience Programming During Pandemic
The COVID-19 crisis has presented USAID with a unique opportunity to evaluate the efficacy of its resilience programming, and the ME&A-led Global Health Evaluation and Learning Support Activity (GH EvaLS) is helping the Agency take advantage of this window of opportunity.
GH EvaLS is evaluating how institutions and crisis response systems in host countries have held up in the face of the severe shock from the COVID-19 pandemic as well as the key assumptions behind USAID's current approach. GH EvaLS is also assessing the extent to which USAID's COVID-19 response and recovery initiatives have successfully contributed to system resilience. The evaluation will facilitate key USAID learning and inform ongoing management decisions related to the pandemic in three areas:
Ongoing decisions about the ways in which USAID can strengthen institutional resilience through adaptations to existing programs and development of new programs
USAID's strategies for strengthening institutional resilience, so that crisis response systems are stronger in the face of future pandemics
USAID's operational and programmatic approaches to systems strengthening and capacity building more broadly and ensuring that these efforts support, rather than undermine, local efforts
The current evaluation is the second assignment in the COVID-19 technical area GH EvaLS has conducted for USAID. On an-going basis, GH EvaLS also supports USAID with data entry, processing, and quality checking of USAID COVID-19 response data from some 50 countries. GH EvaLS assists with entering the data into a U.S. Department of Health and Human Services monitoring tool as part of a broader effort to understand the contributions of USAID and Centers for Disease Control and Prevention (CDC) funding toward combating COVID-19 and other global health challenges.
USAID awarded ME&A the GH EvaLS contract in May 2020, and the activity has completed 12 assignments and is conducting 12 more as it enters its third year. Several more assignments are in the planning stages. GH EvaLS provides evaluation, assessment, and learning support for health-related projects and activities at USAID/Washington and USAID Missions. Projects within the USAID Bureau for Global Health's portfolio support the U.S. Government's goals to improve global health through preventing child and maternal deaths; controlling the HIV/AIDS epidemic; and combating infectious diseases, such as COVID-19. Some GH EvaLS assignments go beyond global health and touch on building capacity at the local level, decolonizing aid, and democracy and good governance.