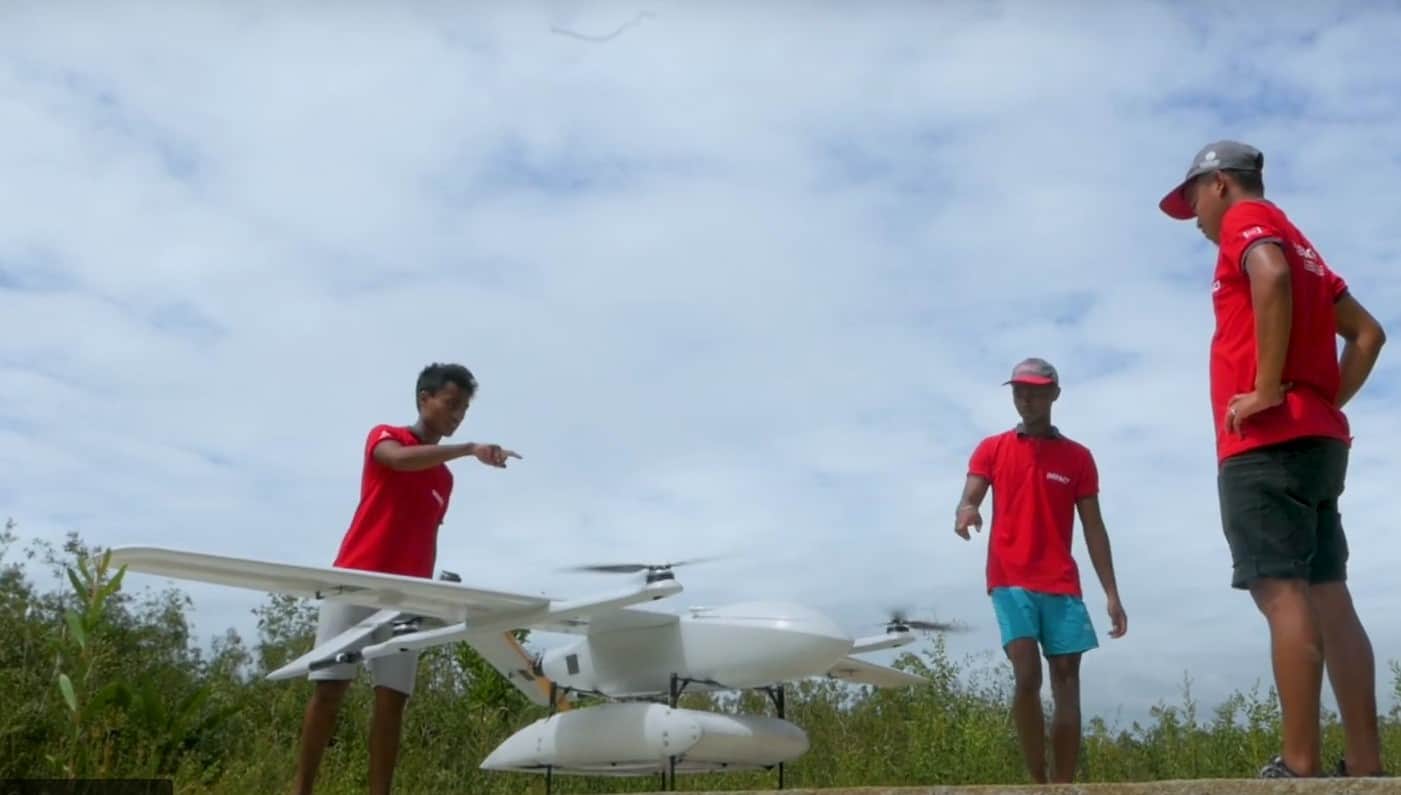 ME&A-Led Team Evaluates Pilot Project Using Drones to Deliver Health Products in Madagascar
A pilot project testing the use of unmanned aerial vehicles (UAVs), commonly known as drones, to deliver health products in a remote area in Madagascar was the focus of a recent mid-term evaluation of the USAID-funded Global Health Evaluation and Learning Support Activity (GH EvaLS).
The program GH EvaLS evaluated from May to July 2021, IMPACT ($32 million), is building Madagascar's capacity to deliver quality health products to the Malagasy people. The UAV pilot activity – taking place in Maroantsetra district – aims to sustainably deliver health products to remote areas and contribute to improving the health of the Malagasy population. 
USAID/Madagascar requested external support to evaluate the efficiency and effectiveness of this pilot before expanding to other areas. In particular, USAID/Madagascar wanted an assessment of current and projected costs and benefits of the UAV delivery system, incorporating the investment needs to expand the pilot activity, and an evaluation of successes, challenges, and lessons learned.
GH EvaLS provides evaluation, assessment, and learning support for health-related projects and activities at USAID/Washington and USAID Missions. Projects within the USAID Bureau for Global Health's portfolio support the U.S. Government's goals to improve global health through preventing child and maternal deaths; controlling the HIV/AIDS epidemic; and combating infectious diseases, such as COVID-19. USAID awarded ME&A the GH EvaLS contract in May 2020.