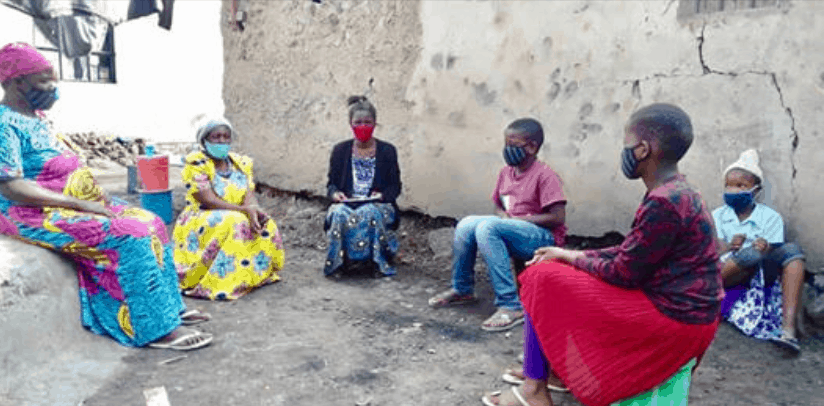 ME&A-Led Team Updates USAID/Tanzania Weekly on Local Impact of COVID-19
Supporting the Government of Tanzania in minimizing the socio-economic impacts of the COVID-19 pandemic continues to be an ongoing task of the USAID/Tanzania Data for Development project.
Last summer USAID/Tanzania tasked ME&A with identifying areas across Tanzania most susceptible to the prolonged health and socio-economic effects of COVID-19 and the ongoing response. The Data for Development project's GIS program continues to collect data and update USAID/Tanzania weekly on the COVID-19 situation.
The Government of Tanzania recently started to release data on COVID-19 in the country and, in a breakthrough, began a COVID-19 vaccination campaign. Tanzania's President Samia Suluhu Hassan kicked off the campaign last week by publicly receiving a vaccine dose and urging others to do the same.
The Data for Development project is also working on three other assignments for USAID/Tanzania:
Civil Society Organization Landscape Analysis. In partnership with local firm Economic and Social Research Foundation, Data for Development is working to identify civil society organizations that have the potential, skills, and capacity to undertake assignments for USAID. This work involves a self-assessment survey of the organizations followed by an organizational capacity analysis of up to 40 of the highest ranking organizations to ascertain which have the skills and resources to manage U.S. Government funds.
Final Evaluation of the Water Sector Development Project. This activity involves evaluating a multi-donor Government of Tanzania water project aiming to improve water supply, water resource management, and sanitation in both urban and rural areas. The evaluation team is examining project effectiveness as well as making recommendations of what should be included in a follow-on project.
Mid-Term Evaluation of the Consortium for Election and Political Process Strengthening. A team is currently being selected for the evaluation of a program seeking to strengthen local and national capacity to promote good governance.. The evaluation is scheduled to be completed in the last quarter of 2021.
USAID/Tanzania awarded ME&A the Data for Development Project in 2017 as a task order under the Policy, Planning and Learning-Learning, Evaluation and Research (PPL-LER) IDIQ contract to provide evaluation, monitoring, and assessment services for USAID Missions and Offices worldwide.