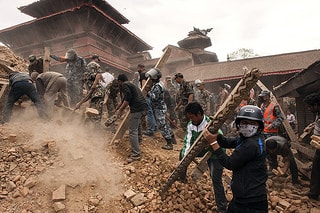 ME&A Partners with Macfadden on USAID/DCHA Contract
USAID has awarded a prime contract to Macfadden for Support Services for the Bureau of Democracy Conflict and Humanitarian Assistance. ME&A (Mendez England & Associates) will serve as one of two key subcontractors on this new IQC with a total contract ceiling of $300 million over five years.
Under the DCHA Support Services contract Macfadden and its subcontractors will provide operational and administrative support in coordinating USAID's international disaster response and humanitarian assistance, emergency and developmental food aid, conflict mitigations, programs, transition activities and other DCHA Bureau initiatives.
Macfadden has served as DCHA's prime institutional support contractor for well over a decade. As the institutional support contractor, Macfadden and its team facilitate the implementation of DCHA's wide-ranging technical programs.