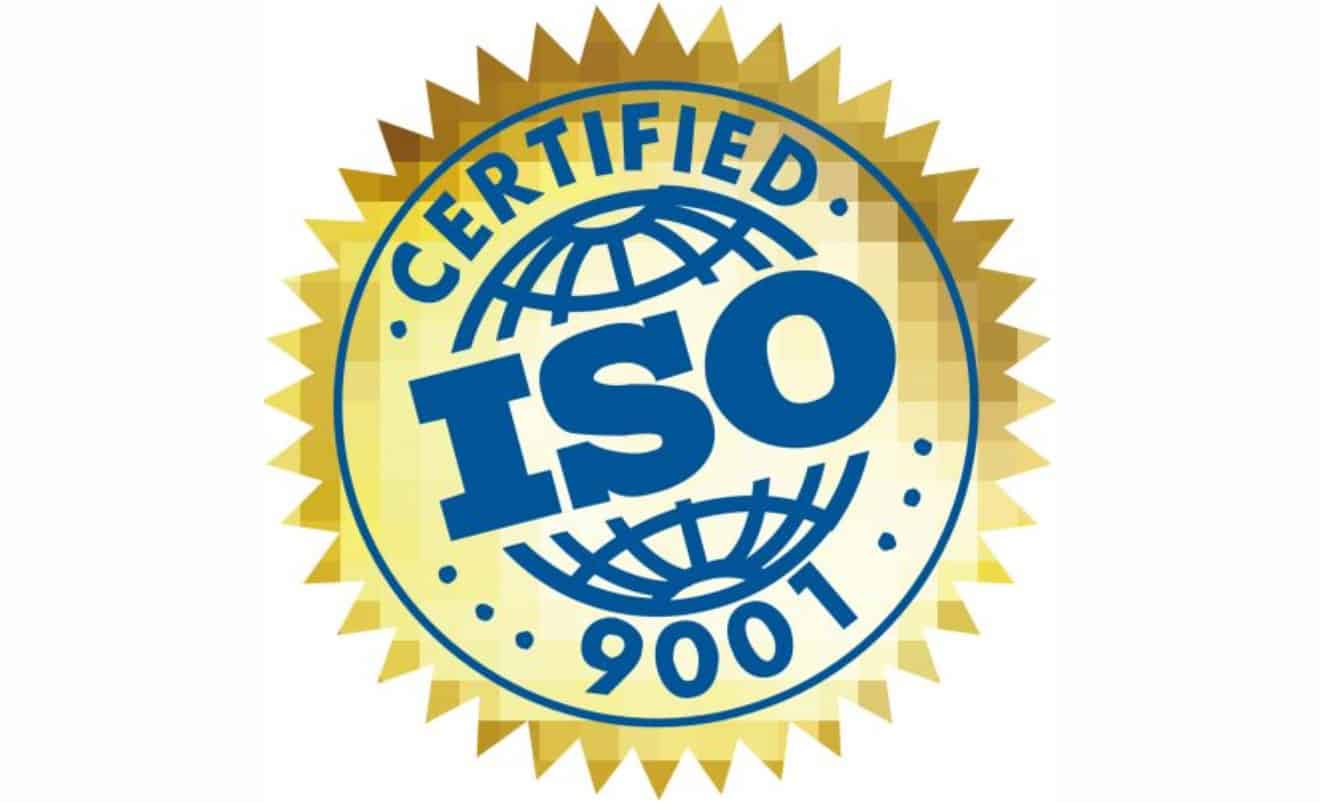 ME&A Proud to Announce ISO 9001 Certification
ME&A is proud to announce that we have been awarded International Organization for Standardization (ISO) 9001 certification, an internationally recognized standard that ensures we meet the needs of our clients through an effective quality management system.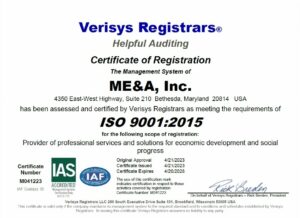 "Monitoring, evaluation, and learning (MEL) is one of the core services ME&A offers clients to help them improve performance and make data-driven decisions. We also make a concerted effort to apply our MEL know-how to our own management and processes to conform with the highest quality assurance standards," ME&A President and CEO Teresita Perez said. "This certification is an important milestone for ME&A to go with our recent U.S. Small Business Administration certification as a Women-Owned Small Business (WOSB). ISO 9001 certification recognizes the efficacy of our management systems and demonstrates our dedication to providing our clients with the highest quality products and services."
To receive ISO 9001 certification, ME&A underwent an evaluation process that included quality management system development, a management system documentation review/audit to demonstrate evidence-based decision-making, and a full assessment to document compliance. To maintain the ISO status, ME&A will use continuous monitoring and improvement to ensure we have the right processes, technology, and people in place and undergo regular audits from a certified third-party auditor.
The ISO 9001 is defined as the international standard that specifies requirements for a quality management system. Organizations use the standard to demonstrate the ability to consistently provide products and services that meet customer and regulatory requirements.