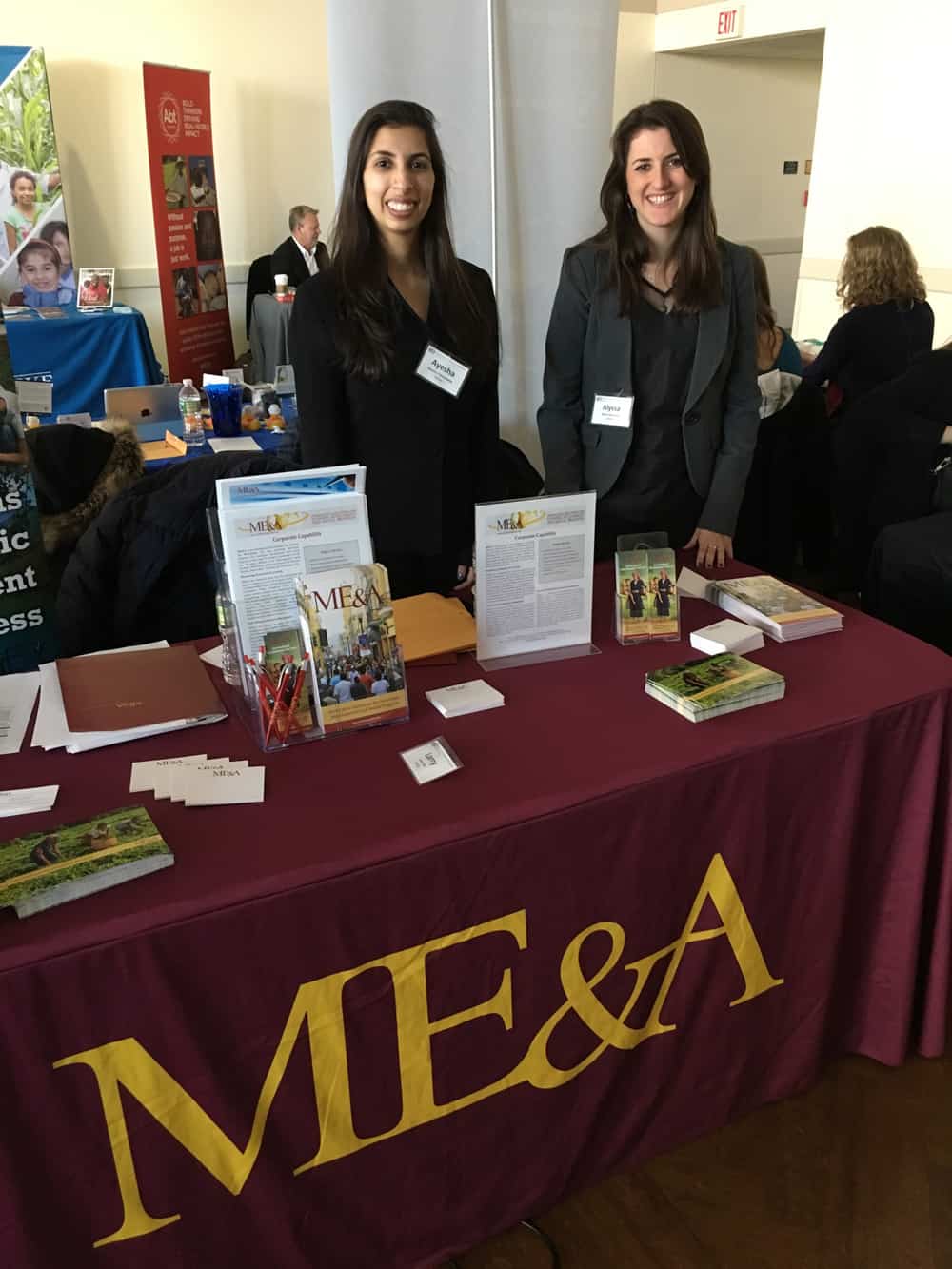 ME&A Sponsors Booth at 2018 SID-Washington Career Fair
ME&A sponsored a booth at the 2018 SID-Washington Career Fair on Jan. 30, 2018 at The George Washington University Marvin Center in Washington, D.C. SID-Washington is the Washington, D.C. chapter of the Society for International Development.
This year's event was visited by hundreds of entry and mid-level candidates seeking careers in the international development field. It also featured more than two-dozen international development firms and organizations including ME&A that were there to recruit top talent.
ME&A was represented by Alyssa Dinsmore and Ayesha Lilaoonwala.