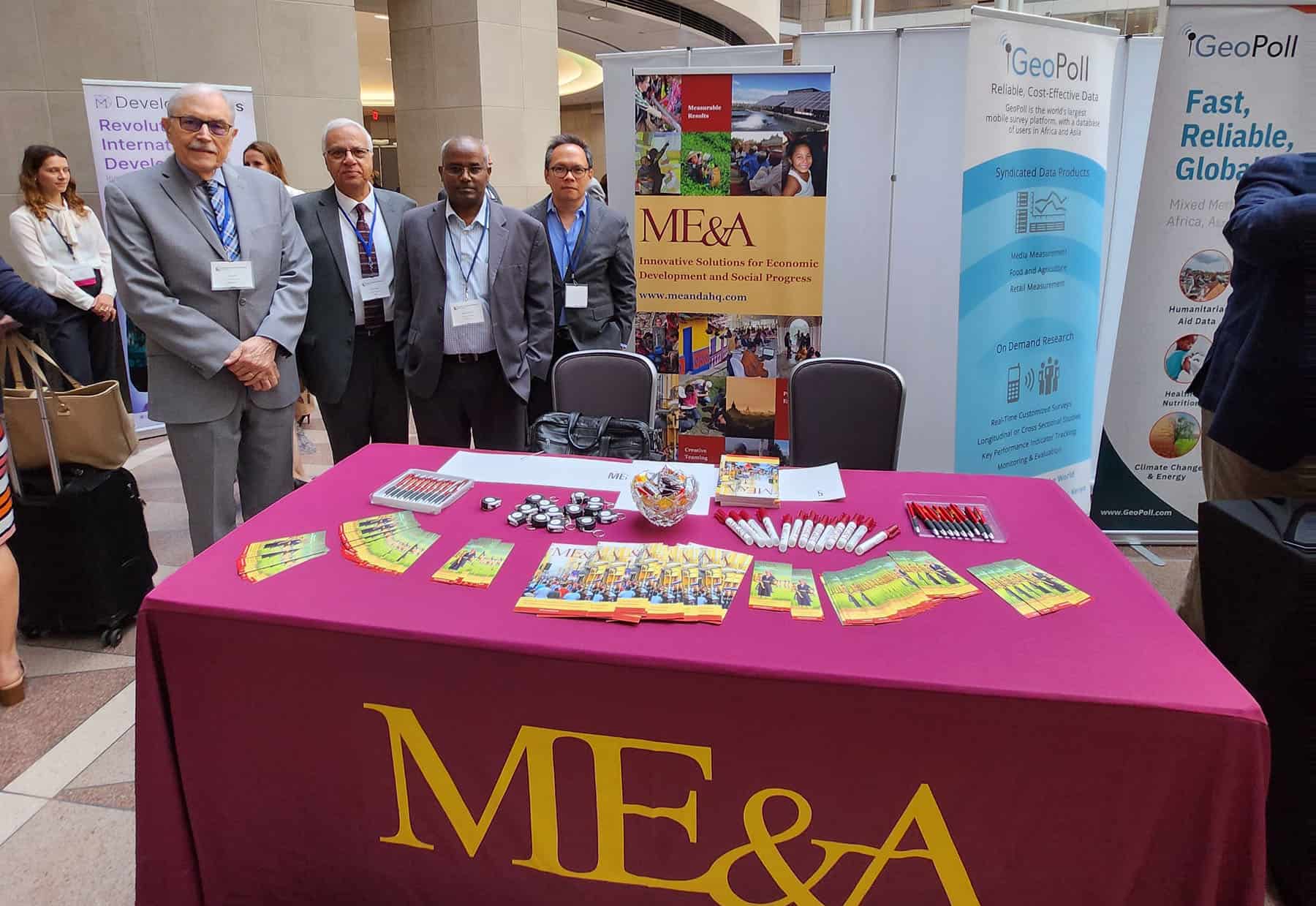 ME&A Sponsors Booth at SID-United States 2023 Hybrid Annual Conference
ME&A was pleased to be among the sponsors of the Society for International Development-United States (SID) Hybrid Annual Conference held in Washington, D.C., on Thursday, May 25, 2023. The conference had both online and in-person options and was the second time the annual event could be attended in person since 2019.
In 2020 and 2021, the annual event was online only due to the COVID-19 pandemic with the 2022 event also hybrid. Last year the conference was used to showcase SID-Washington becoming SID-United States to better reflect international development as global. City chapters of SID within the United States were converged under the SID-United States umbrella the past year.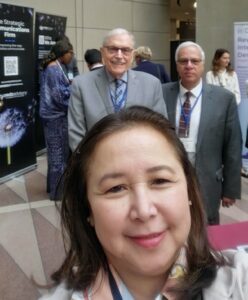 This year's conference theme was "Power Shift: Defining the Next Decade of Development," sparking conversation on shifting influence, including power, resources, voice, and agency, to a larger and more diverse set of key players. Sessions focused on health; climate change; refugees and migration; food insecurity; youth engagement; localization; diversity, equity, inclusion, and accessibility; and more.
ME&A team members hosted an in-person booth in the exhibition hall as well as a virtual booth, providing the opportunity to talk with many SID members and recruit top talent. ME&A's Director of Human Resources Lizette Salvador; Chief Operating Officer Moenes Youannis; Vice President for Marketing and Business Development Dr. Loren Schulze; Chief Development Officer Lenoure Recanatini; Senior Director of Monitoring, Evaluation, and Learning Reuben Hermoso; and Senior Monitoring and Evaluation Specialist Wondimu Wolde attended the in-person event and staffed the in-person booth. ME&A Communications Manager Monica Jerbi set up and monitored the virtual booth.
ME&A is a long-standing member of SID, a non-profit organization composed of individuals and institutions concerned with sustainable international development. ME&A has served as a sponsor for SID-Washington's annual conference for many years.