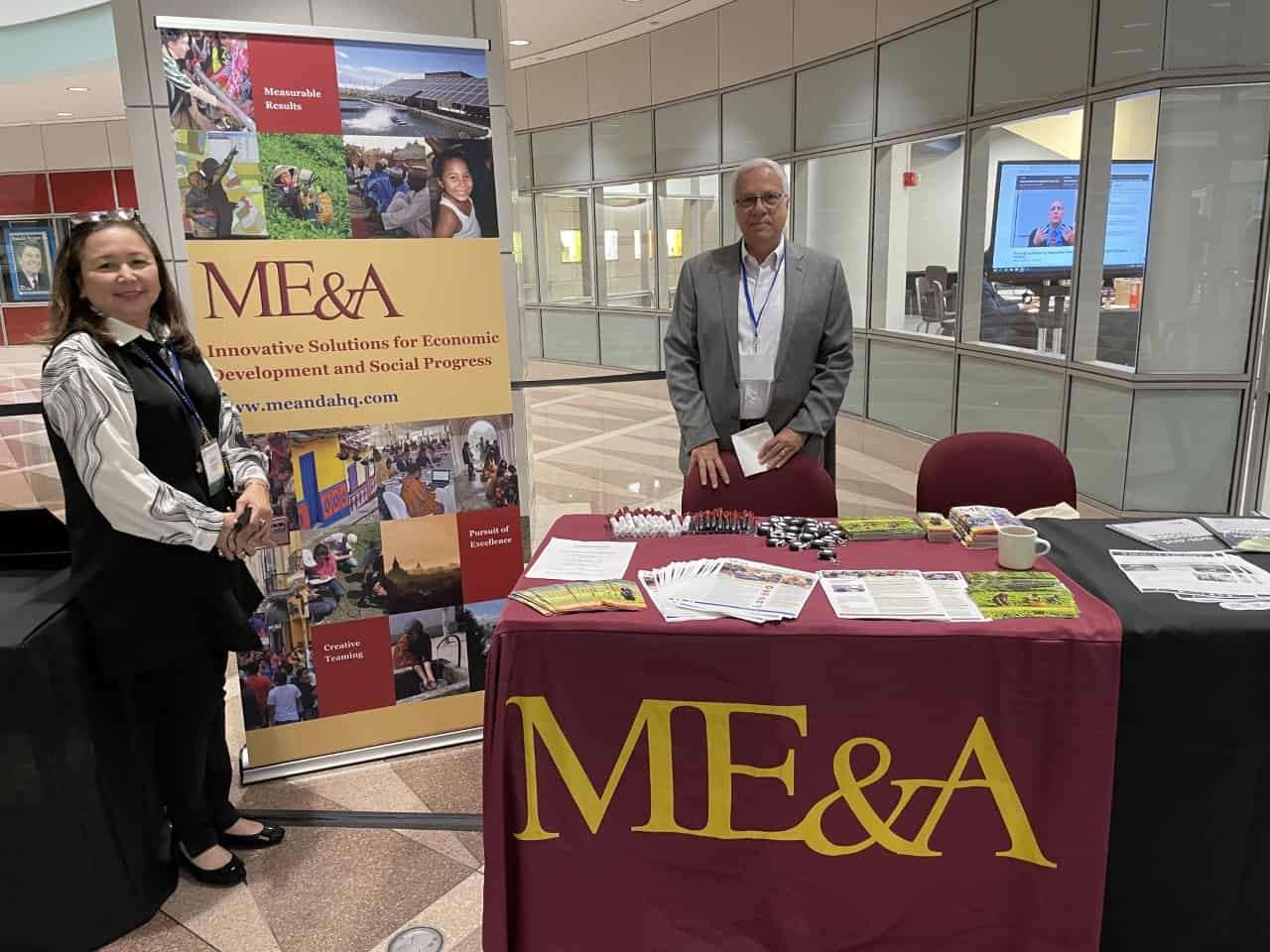 ME&A Sponsors Booth at SID-Washington 2022 Hybrid Annual Conference
ME&A was pleased to be among the sponsors of the Society for International Development-Washington (SID) Hybrid Annual Conference held in Washington, D.C., on Thursday, May 26, 2022. The conference had both online and in-person options and was the first time the annual event could be attended in person since 2019. In 2020 and 2021, the annual event was online only due to the COVID-19 pandemic.
SID-Washington used the occasion to showcase SID-Washington is becoming SID-United States to better reflect international development as global. City chapters of SID within the United States will converge under the SID-United States umbrella going forward. The SID-United States announcement came just before the opening keynote address by USAID Administrator Samantha Power.
The conference's theme was a "Healthy, Prosperous, and Resilient Planet for All." Some 1,400 development professionals participated in this year's conference virtually and in person along with close to 70 sponsors, most also exhibitors. ME&A team members hosted an in-person booth in the exhibition hall as well as a virtual booth, both providing the opportunity to talk with many SID members and recruit top talent. ME&A's Director of Human Resources Lizette Salvador, International Talent Acquisition Specialist Kendell Brown, Chief Operating Officer Moenes Youannis, and Vice President for Marketing and Business Development Dr. Loren Schulze staffed the in-person booth, and ME&A Office Administrative Assistant Dulce Alanna Lejarde ran the virtual booth.
ME&A is a long-standing member of SID, a non-profit organization composed of individuals and institutions concerned with sustainable international development. ME&A has served as a sponsor for SID-Washington's annual conference for many years.