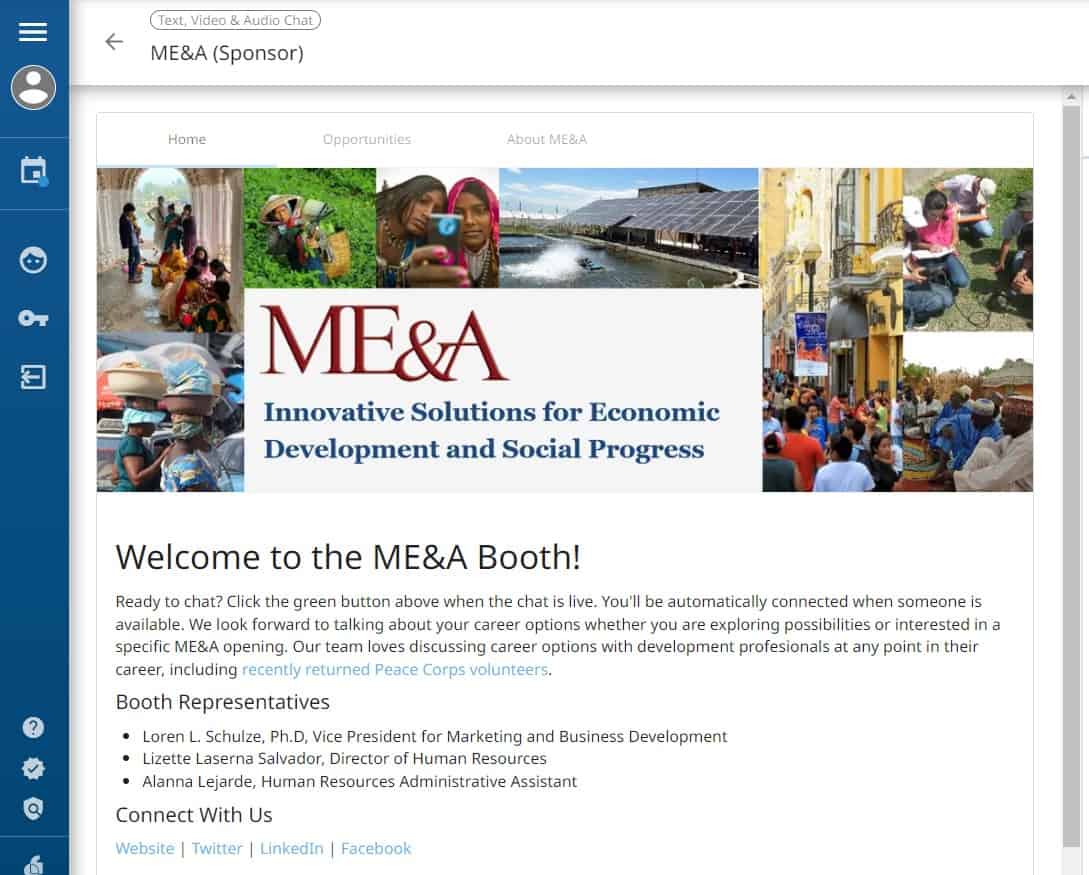 ME&A Sponsors Booth to Recruit at SID-United States 2023 Virtual Career Fair
ME&A is sponsoring a booth at the 2023 Society for International Development (SID)-United States Virtual Career Fair on Wednesday, Feb. 8, 2023. The annual event will take virtually for the third year in a row due to the COVID-19 pandemic.
"I am excited to have the opportunity to meet wonderful professionals such as those attending this event," said ME&A Director of Human Resources Lizette Laserna Salvador. "You can chat with me to learn about ME&A's job opportunities or ask me to share my experiences in international development. We can exchange information on your work experiences and career aspirations to gauge your career fit. Let's chat!"
The Career Fair includes virtual panel discussions, flash talks, and flash mentoring as well as the opportunity to chat with ME&A and other organizations' recruiters. Some 800 entry- and mid-level candidates are expected to visit the career fair from more than 30 countries and many different states in the United States. ME&A will be represented by Ms. Salvador along with Vice President for Marketing and Business Development Loren Schulze, Ph.D., and Human Resources and Administrative Assistant Dulce Alanna Lejarde.
ME&A is a long-standing member of SID, a non-profit organization composed of individuals and institutions concerned with sustainable international development. The SID-Washington chapter, where ME&A has been active, recently rebranded as SID-United States or SID-US. ME&A has served as a sponsor for SID-Washington's annual career fair and annual conference for many years.
For more information on the virtual career fair or to register, click here.