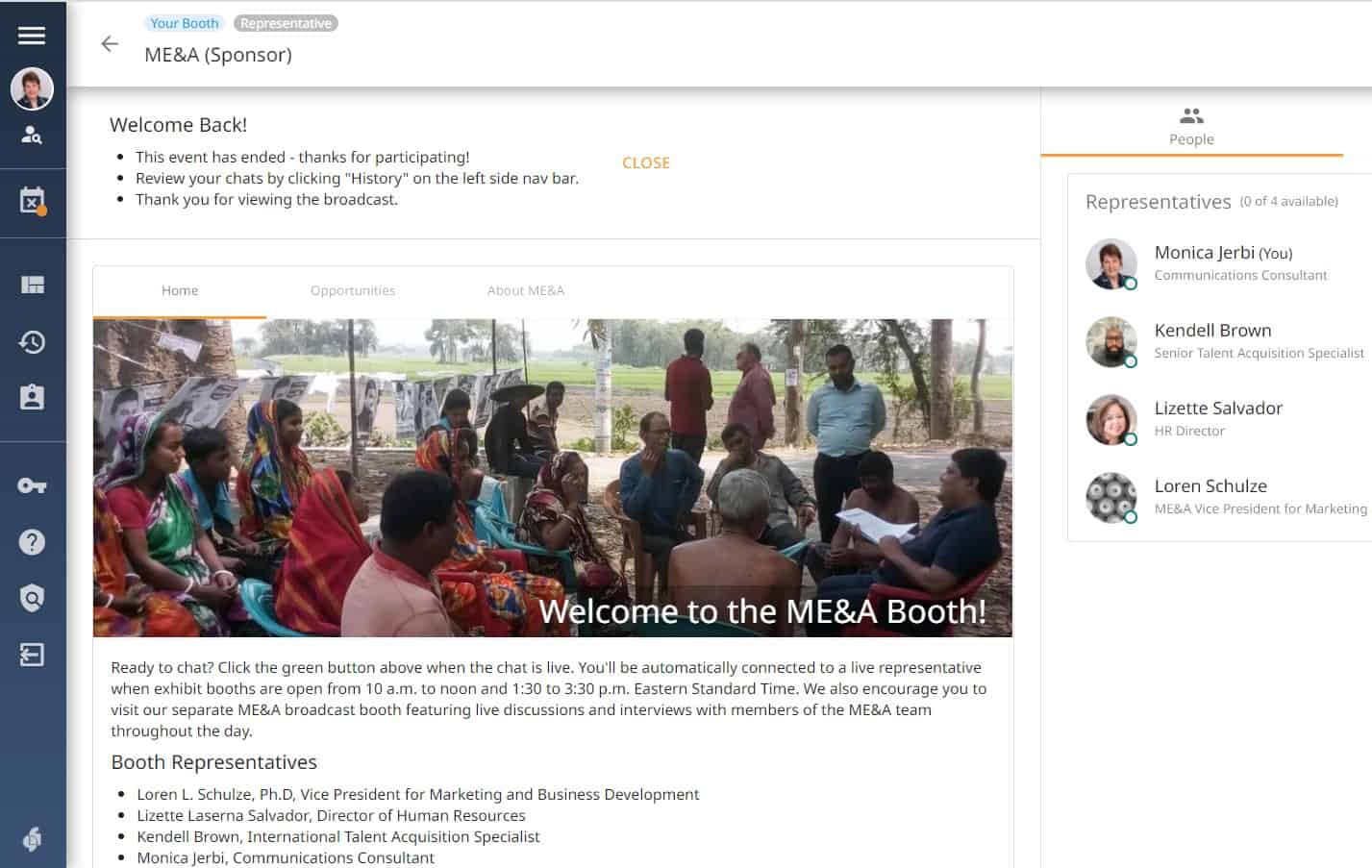 ME&A Sponsors SID-Washington 2021 Virtual Career Fair
ME&A was one of three main sponsors for the 2021 Society for International Development (SID)-Washington Virtual Career Fair on Feb. 5, 2021. SID-Washington is the Washington, D.C., chapter of the Society for International Development, and the annual event took place virtually for the first time this year due to the COVID-19 pandemic.
ME&A ran a live broadcast channel that featured interviews with ME&A President and CEO Thomas England and eight other members of the ME&A team throughout the day. ME&A – along with more than 40 other international development organizations – also staffed an opportunities booth featuring one-on-one chats with ME&A recruiters and web-based information on the company and current openings. Both ME&A's broadcast channel and opportunities booth featured a welcome video produced by ME&A Communications Consultant Monica Jerbi welcoming participants and explaining how ME&A has adapted to continue domestic and international operations remotely during the pandemic.
More than 900 entry- and mid-level candidates visited the virtual career fair over the course of the day, representing more than 40 countries and students from more than 50 universities. ME&A was represented by Director of Human Resources Lizette Salvador, International Talent Acquisition Specialist Kendell Brown, Vice President for Marketing and Business Development Dr. Loren Schulze, Senior Director for Communications Larry Ott, and Ms. Jerbi.
ME&A is a long-standing member of SID, a non-profit organization composed of individuals and institutions concerned with sustainable international development. ME&A  has served as a sponsor for SID-Washington's annual career fair and annual conference for many years.