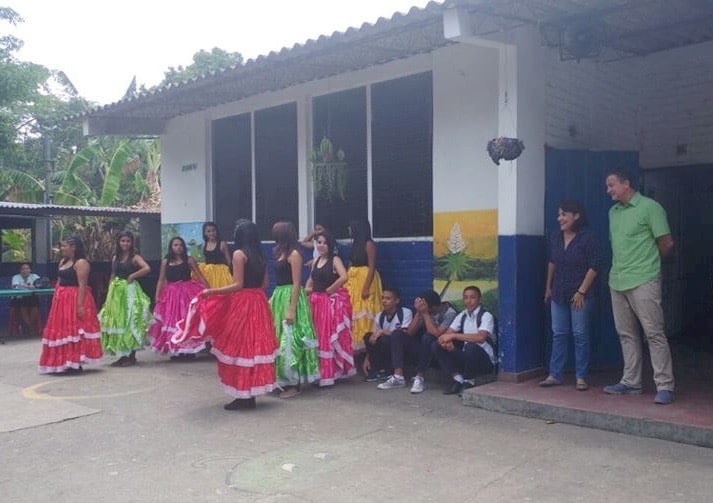 ME&A Team Evaluates Children and Youth Education for USAID El Salvador
An ME&A team of four consultants has been conducting a "Mid-Term Performance Evaluation of USAID's Education for Children and Youth" Activity (ECY), under the USAID/El Salvador Monitoring, Evaluation and Learning Initiative (M&E&L) during the past two months.
The performance evaluation will highlight lessons learned in order to advise future project designs or follow-ons, and will recommend adjustments, if any, to ensure that the expected results during the activity's final phase are achieved.
USAID/El Salvador awarded the ECY to the Salvadoran Foundation of Integrated Education (FEDISAL) in January of 2013. The activity aims at reducing educational gaps in El Salvador through increasing and improving educational opportunities for vulnerable and/or disadvantaged lower secondary students, and out-of-school, at-risk youth ages 12-24 living in selected municipalities with high crime rates.
This evaluation focuses on two aspects of the project: 1) Sustaining improved educational outcomes for lower secondary school students; and 2) Increased access to educational opportunities for out-of-school youth.
The evaluation team visited 22 of the 107 schools prioritized under ECY, all located in high-violence and crime municipalities. They interviewed stakeholders (school principals, vice principals, teachers, students, and parents) and made observations about the project's intervention.
"This is a qualitative evaluation, and I believe that the findings will be a valuable asset, a great contribution toward education in El Salvador and for other programs addressing alternative approaches for getting children, youth, teachers, and parents not only committed and actively involved in interactive learning processes. But, also, in transforming schools into protective environments where children and youth feel safe, empowered, and can acquire the social-emotional skills that are fundamental for building healthy self-esteem and respectful relationships, reducing school dropout rates, keeping kids motivated to learn, and involving them in enriching activities well beyond the classroom and away from gangs and violent behavior," commented evaluation team member Ana Cristina Accioly.
The second ECY activity objective within the scope of the evaluation (increased access to educational opportunities for out-of-school youth) required the team to make six visits to sites where, in coordination with the Ministry of Education (MOE), the project has implemented complementary learning activity mechanisms either to reintegrate youth into formal school environments or to provide them with equivalent primary or secondary school diplomas or vocational skills training linked with the local labor market
"It is interesting to see how ECY's intervention is effectively coordinating efforts between the MOE, local municipalities, and private sector enterprises to implement programs and partnerships that are providing out-of-school youth with alternative learning opportunities to acquire life skills and become qualified to enter the labor market or engage in entrepreneurial activities," affirmed Accioly, acknowledging this as a worthwhile achievement in a country where school dropout rates have been an issue in at-risk and gang besieged communities.