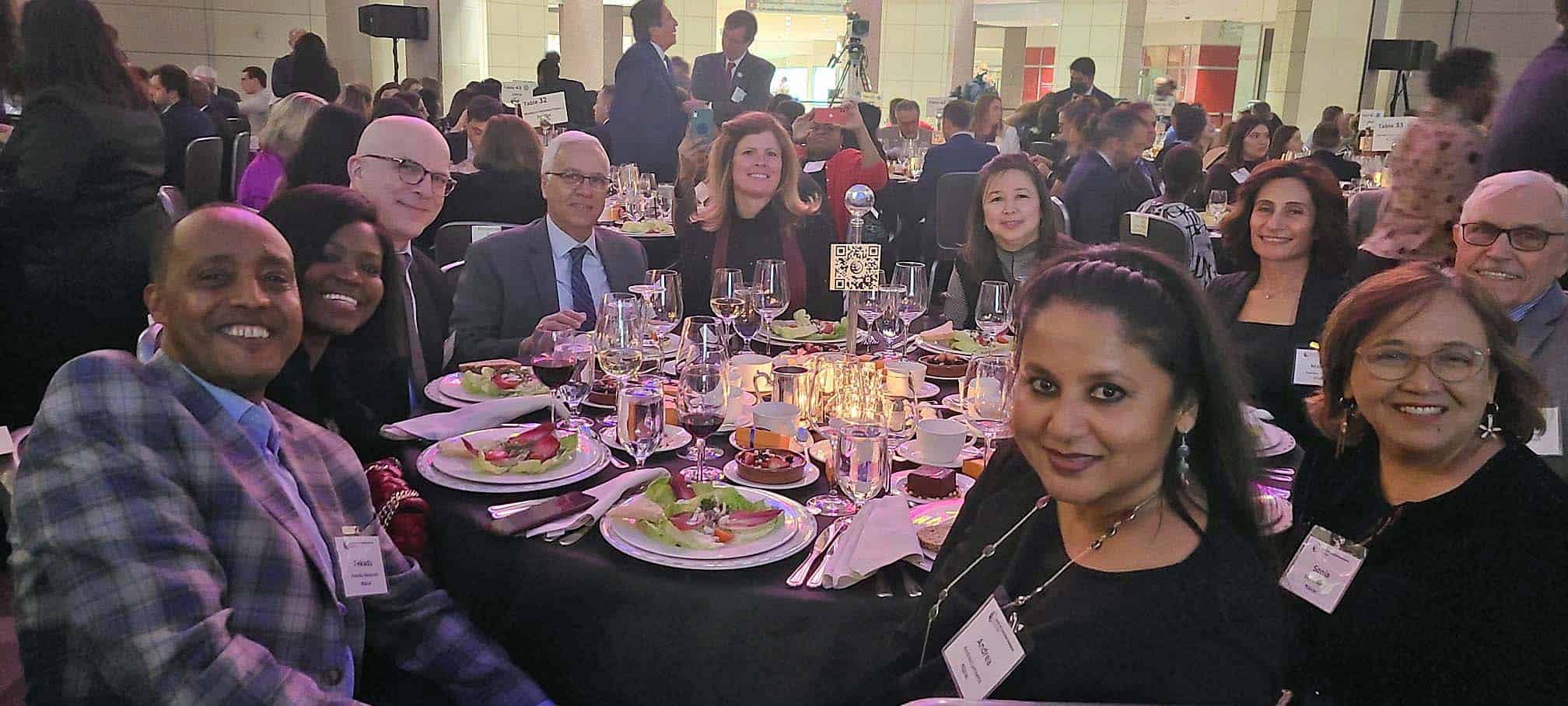 ME&A Team Joins SID-US 2022 Annual Dinner After 2-Year COVID-19 Hiatus
After a two-year hiatus due to COVID-19, ME&A was excited to sponsor and attend the Society for International Development, United States' annual dinner on Thursday, Nov. 17, 2022, at the Ronald Reagan Building in Washington, D.C.
SID-Washington recently rebranded as SID-United States or SID-US. ME&A served as a silver sponsor for this year's annual dinner and also sponsors the annual SID-US conference in the spring.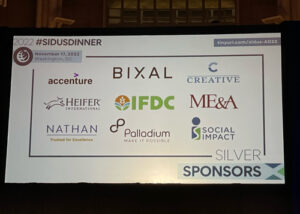 Ten representatives from ME&A headquarters were in attendance along with more than 700 international development professionals. The dinner is an annual opportunity to network, celebrate, and honor someone who has contributed to the field of international development in an extraordinary way.
This year's dinner honored Rep. Barbara Lee (D-Calif.), a long-standing champion for international development who has advanced the sector through her work advocating for the world's most vulnerable populations. She was instrumental in the legislative frameworks for the President's Emergency Plan for AIDS Relief (PEPFAR) and the Global Fund to Fight AIDS, Tuberculosis, and Malaria as well as legislation establishing a USAID special advisor for orphans and vulnerable children.
At the dinner, SID-US also presented the Andrew E. Rice Award for Leadership and Innovation to Nasrat Khalid, an Afghan refugee early in life who became a career development professional and later founded the Aseel platform. His technology startup strives to create a massive impact by supporting global humanitarian and artisan efforts using technology.
ME&A is a long-standing member of SID, a non-profit organization composed of individuals and institutions concerned with sustainable international development.