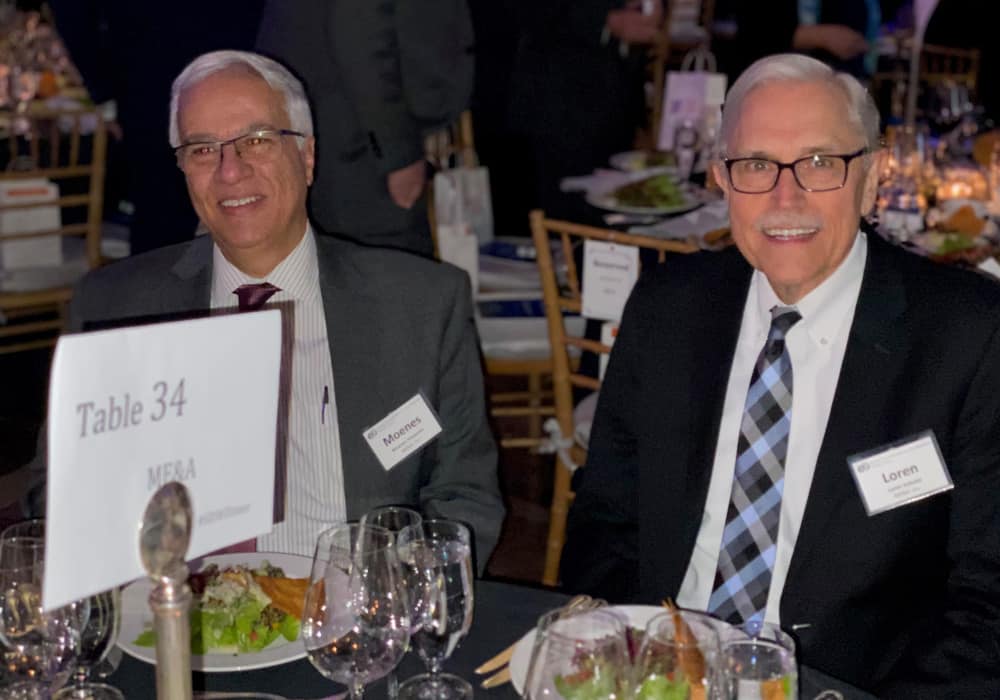 ME&A Team Joins SID-Washington 2019 Annual Dinner
ME&A President and CEO Thomas England, Executive Vice President Teresita Perez, and other representatives of the ME&A headquarters team attended the Society for International Development-Washington (SID) Annual Dinner Dec. 12, 2019, at the Ronald Reagan Building in Washington, D.C.
ME&A served as a silver sponsor for this year's SID-Washington annual dinner and sponsors the annual SID-Washington conference in the spring.
More than 700 international development professionals attended the dinner, an annual opportunity to network, celebrate, and honor someone who has contributed to the field of international development in an extraordinary way.
This year's dinner honored  Paul Polman, former CEO of Unilever and Co-founder/Chair of Imagine. Called "A crucial voice for corporate responsibility" by the New York Times, Mr. Polman has long been a champion for sustainability, human rights, and economic development while overseeing one of the world's largest consumer goods companies whose products include many brands we all know and use every day.
ME&A is a long-standing member of SID, a non-profit organization composed of individuals and institutions concerned with sustainable international development.