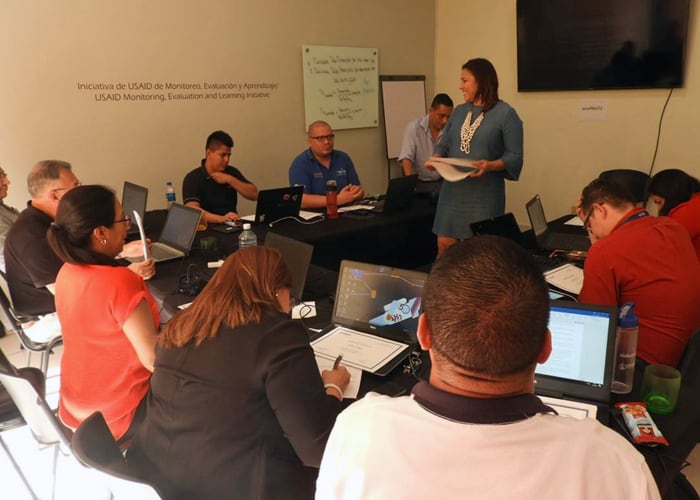 ME&A Team Leads Communications Training for USAID Partners in El Salvador
Communicating to external audiences about the progress and achievements of USAID projects was the subject of two training sessions representatives of 10 USAID implementing partners attended on July 12 and 19, 2018, in El Salvador.
The Monitoring, Evaluation, and Learning (ME&L El Salvador) initiative for the USAID Mission in El Salvador carried out the External Communication Level 1 and 2 trainings on methodological and technological tools to facilitate external communication about progress and achievements.
Participants were instructed on the criteria to follow for the development of statistical charts and graphs, highlighting different types of graphs and their application depending on the type of variable. Additionally, participants learned about computer tools, practical applications of "Dashboards" using Excel, and graphics using the Power BI program.
ME&A currently implements the five-year ME&L El Salvador project for the USAID Mission in El Salvador under the Policy, Planning and Learning-Learning, Evaluation and Research (PPL-LER) IDIQ Contract to provide evaluation, monitoring, and assessment services for USAID Missions and Offices worldwide.