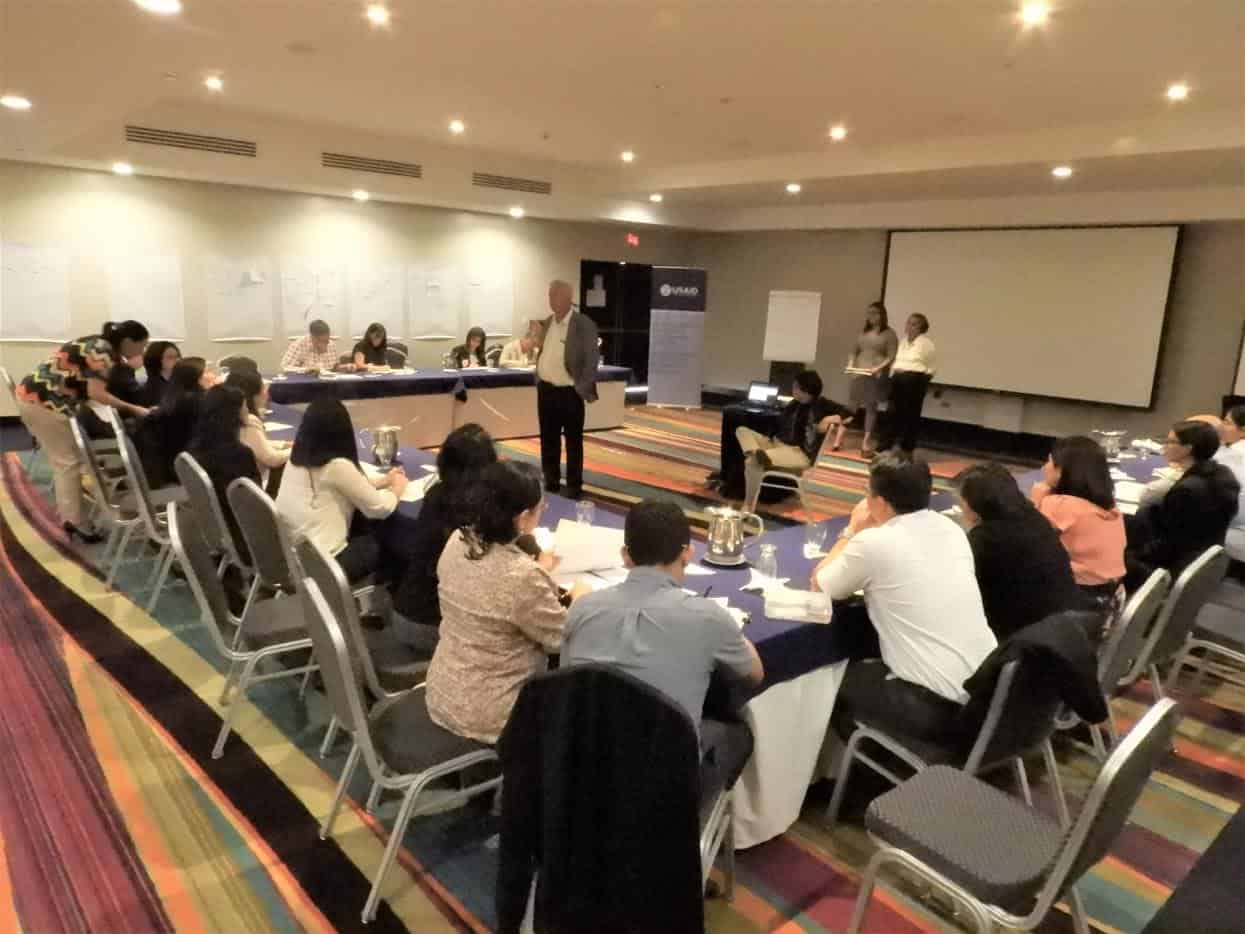 ME&A Team Leads Gender Training for USAID Partners in El Salvador
On Wednesday March 15, 2017, the USAID Monitoring, Evaluation and Learning Initiative ("the Initiative") conducted the Gender Training Session-Level 1, attended by 27 participants representing 13 of USAID's 17 active projects in El Salvador.
Jointly delivered by Margarita Sánchez, the Initiative's gender specialist and Margarita O'Farrill, a psychologist and gender expert, the seven-hour training was the first module of two prepared by the Initiative for strengthening gender approach, mainstreaming and capacities of COPs and technical staff of USAID projects and programs.
"Among other issues, this first module aims to provide basic knowledge and terminology and ways to mainstream gender in USAID projects. It will also provide orientation on what we are supposed to comply with, and will broaden your knowledge on the implications of gender with regards to USAID policies and effective data management with gender and inclusion approach", affirmed Dr. Peter Appleton, the Initiative's COP in his welcoming remarks.
The training followed an enriching schedule with dedicated information and guided discussions on gender theory, gaps, roles, violence, legislation and the social contexts in which gender must be approached, considered and furthermore, conveyed in programmatic decision making and in performance reports against monitoring and evaluation indicators.
"Now I am more aware of the meaning of the gender and inclusion terminology, something that will be useful when analyzing our project's advancements in terms of the different impacts and implications on woman and men", expressed Sofía Cortez, M&E specialist for USAID's Youth and Community Development Activity.
Carlos Amaya, M&E specialist on USAID's Government Integrity Project, commented, "I now have a clearer view and better criteria of gender equality and equity and of how gender and inclusion should be mainstreamed accordingly in view of our project's expected results."
ME&A currently implements the 5-year Monitoring, Evaluation and Learning (M&E&L) project for the USAID Mission in El Salvador under the Policy, Planning and Learning-Learning, Evaluation and Research (PPL-LER) IDIQ Contract to provide evaluation, monitoring and assessment services for USAID Missions and Offices worldwide.