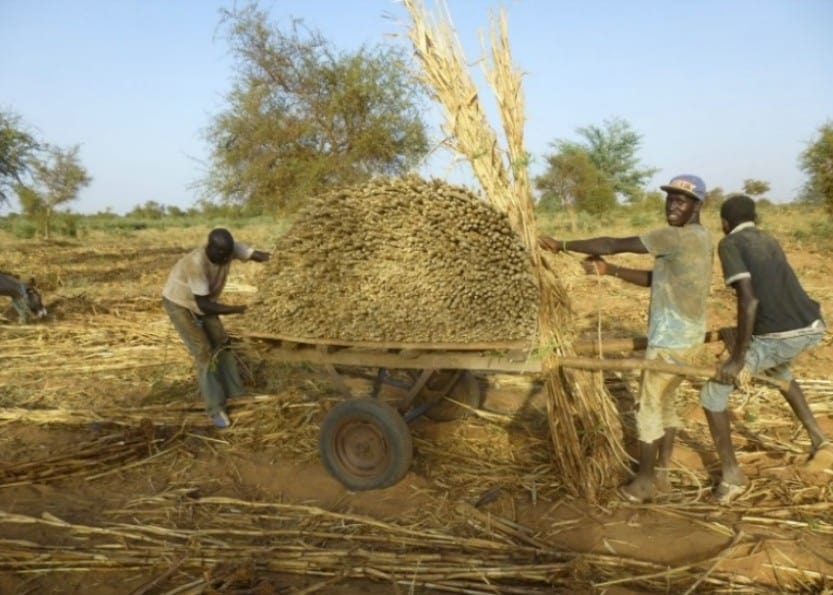 ME&A Teams Conduct 2 Feed the Future Performance Evaluations in Mali
Two ME&A teams recently finished traveling around Mali to conduct two final performance evaluations under the Feed the Future (FTF) Global Program Evaluation for Effectiveness and Learning (PEEL). Led by a single expatriate team leader fluent in English and French, both teams were comprised of four Malian evaluation specialists who could conduct key informant interviews and focus group discussions in local languages.
The teams gathered qualitative and quantitative data evaluating two USAID/Mali Agriculture and Economic Growth (AEG) Office flagship FTF programs, the $24.9 million Mali Cereal Value Chain (CVC) and the $14.9 million Livestock for Growth (L4G). Both programs are intended to increase value chain integration and competitiveness in order to stimulate broad-based economic growth.
CVC, which operates in the Sikasso and Mopti regions, was designed to increase agricultural production, productivity, and incomes for men and women farmers and others in the cereal value chain, such as suppliers, traders, processors, wholesalers, buyers, and exporters. L4G, which operates in the Mopti and Timbuktu regions, was designed to increase livestock output by improving production and strengthening support services and access to market information.
PEEL will brief USAID/Mali and other stakeholders on the teams' preliminary findings once the qualitative and quantitative data analysis process has been completed. The purpose of the final performance evaluations is to generate a set of lessons learned, including the sustainability of the models developed, to inform the design of new FTF activities in the cereal and livestock sectors. Final reports will be delivered in the spring.
USAID awarded the PEEL task order contract to ME&A in 2016 under the Policy, Planning and Learning-Learning, Evaluation and Research (PPL-LER) IDIQ to provide evaluation, monitoring, and assessment services for USAID Missions and Offices worldwide. PEEL has conducted or is conducting 20 performance evaluations in more than 30 countries.
The Feed The Future initiative aims to address the root causes of global hunger and food security through focused activities in 12 Feed The Future target countries.