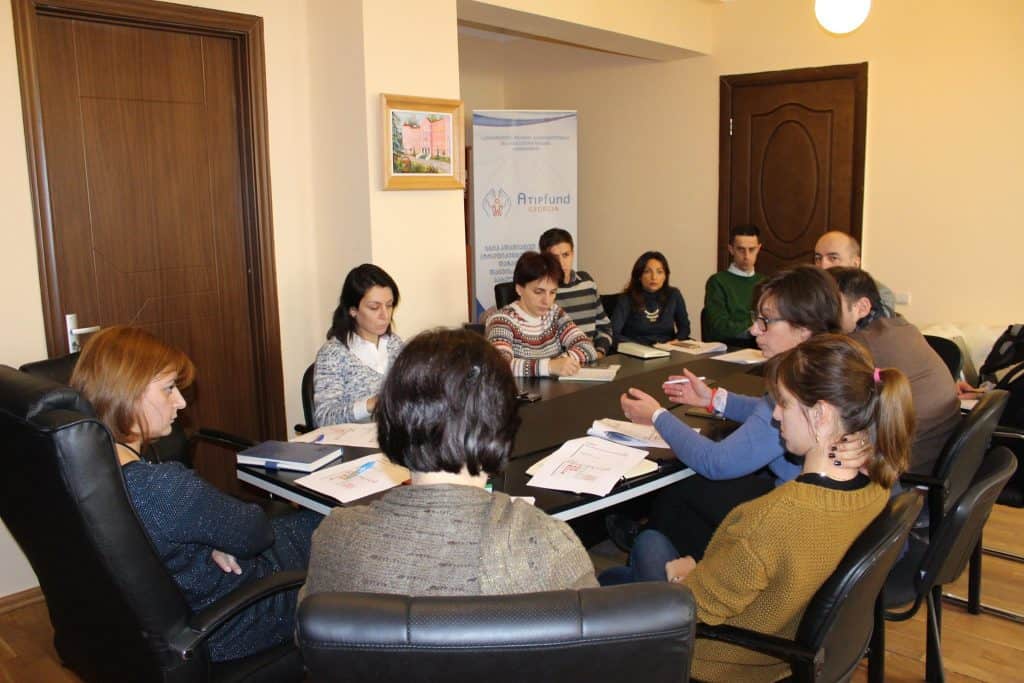 ME&A to Assist Victims of Human Trafficking Organization in Georgia
The USAID-funded HICD 2020 program has begun a human and institutional capacity development (HICD) consultancy with the State Fund for the Protection and Assistance of the (Statutory) Victims of Human Trafficking (ATIPFund) in Georgia. Working with GEC consultants, the HICD 2020 team formally presented itself and its planned activities to the head of ATIPFund and the Fund's key personnel at a recent meeting in Tbilisi, Georgia.
Georgia's ATIPfund provides care for and services to the victims of domestic violence and human trafficking, and supports marginalized groups such as people with disabilities, children without parental care and the elderly. With a Head Office in Tbilisi, ATIPfund oversees seven branches and six shelters across the country employing 532 staff. The organization consists of many young and dedicated professionals striving to make a difference and transform people's lives.
ME&A is implementing the HICD 2020 Task Order contract under USAID's Human and Institutional Development (HICDpro) IDIQ contract, which was awarded to ME&A in November 2013. ME&A is joined in this effort by two key subcontractors, Chemonics International and Performance Design Partners (PDP) and is managed locally through ME&A's office in Tbilisi.