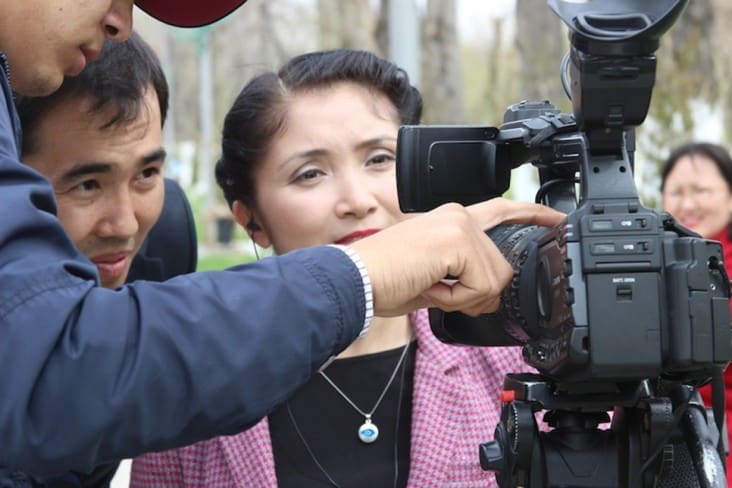 ME&A to Evaluate Media, Agriculture, and Energy Projects for USAID/Central Asia
Three evaluations are kicking off ME&A's implementation of the USAID/Central Asia Learning from Evaluations and Assessments for Development (LEAD) Activity, a five-year Indefinite Delivery, Indefinite Quantity (IDIQ) Contract USAID/Central Asia awarded ME&A in August 2018 for external/independent special studies in Kazakhstan, Tajikistan, Turkmenistan, Uzbekistan, and Kyrgyzstan:
A mid-term performance evaluation of the USAID/Central Asia Access to Information (A2I) Activity's work in Kazakhstan and Tajikistan to increase citizen access to civically relevant information to improve governance. The evaluation is meant to  determine what A2I components and project aspects are working well and which are not and why. The evaluation will also assist USAID in making informed decisions on the direction of its media investments in Kazakhstan and Tajikistan (A21 activities in the Kyrgyz Republic are not part of the evaluation).
A mid-term performance evaluation of the USAID/Central Asia Tajikistan Agriculture and Water Activity (TAWA) aimed at assisting household and small commercial farms to increase, diversify, and add value to agricultural production to increase income and improve nutritional and health outcomes. TAWA also assists local institutions and community-based organizations in building their capacity to support growth and sustainable development in the agricultural sector. The mid-term performance evaluation will help USAID better understand its investment in nutrition sensitive agriculture in Tajikistan and help focus and strengthen the TAWA activity going forward.
An end-of-project performance/formative evaluation on the effectiveness of the USAID/Central Asia Energy Links Activity, the CASA-1000 Secretariat, working to build more effective and inclusive governance institutions to connect the abundant hydropower in the Kyrgyz Republic and Tajikistan to energy deficient Afghanistan and Pakistan while improving sustainable electricity access and trade regionally. The evaluation will help determine what components and project aspects worked well and why, which did not and why, and whether the indicators selected to measure project performance were efficient. It will also guide planning and implementation of a new follow-on activity.
The LEAD IDIQ assists USAID/Central Asia and its partners and stakeholders in generating empirical data and fostering a participatory approach to knowledge management and learning to strengthen results and improve evidence-based programming. This, in turn, is expected to promote more effective use of USAID development assistance resources and provide greater transparency.