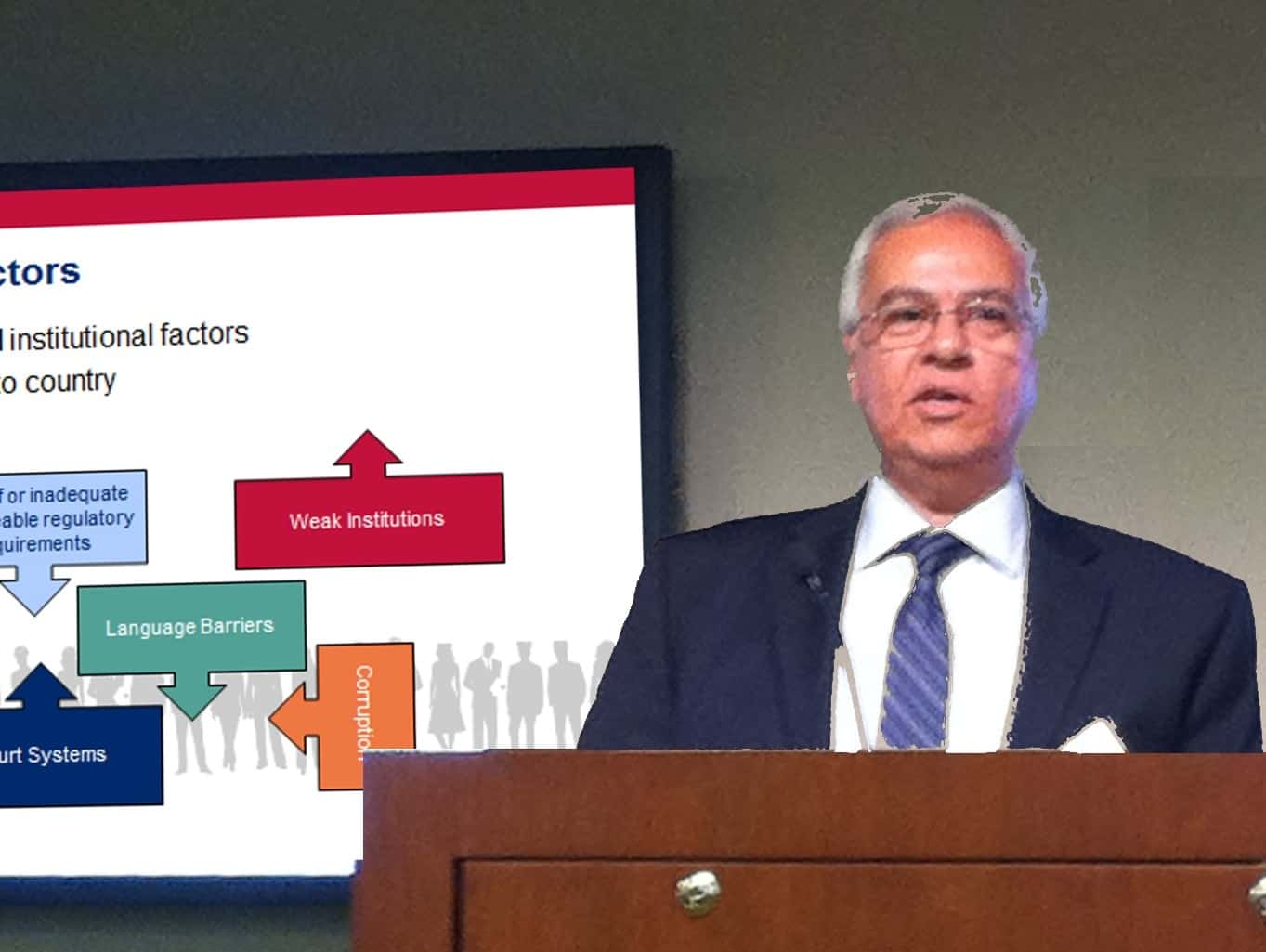 ME&A VP Addresses SBA-USAID Infrastructure Industry Conference
ME&A VP for Operations, Moenes Youannis, was a featured speaker at the Infrastructure Industry Day Conference, sponsored by the U.S. Small Business Administration (SBA) and the U.S. Agency for International Development (USAID) in Washington, DC, on Feb. 4, 2014. The topic of his presentation was the Management of Engineering and Construction in Development Programs.
Mr. Youannis shared the experience of a small business contractor, gave an overview of construction programs phases and spoke about the challenges and opportunities for small businesses in infrastructure development.
The conference highlighted information on processes and procedures in international infrastructure contracting. It also provided guidance on how to identify and pursue international infrastructure contract opportunities.
Additional participants included the U.S. Department of Commerce, the Office of Small and Disadvantaged Business Utilization (OSDBU), the Millennium Challenge Corporation (MCC) and the U.S. Army Corps of Engineers.
Mr. Youannis has over 20 years of experience and knowledge of best practices in international Architectural and Engineering (A&E) contracting.
ME&A. a designated small business with headquarters in Bethesda, Maryland, is currently subcontractor to Tetra Tech for the Construction Contracting and Knowledge Management Support task order, a three-year contract under the USAID Global Architecture and Engineering (A&E) IQC, to provide a broad range of services to USAID and create a greater awareness of engineering and infrastructure contracting across USAID and its partners through knowledge management and training related to engineering design, tendering, and construction supervision.