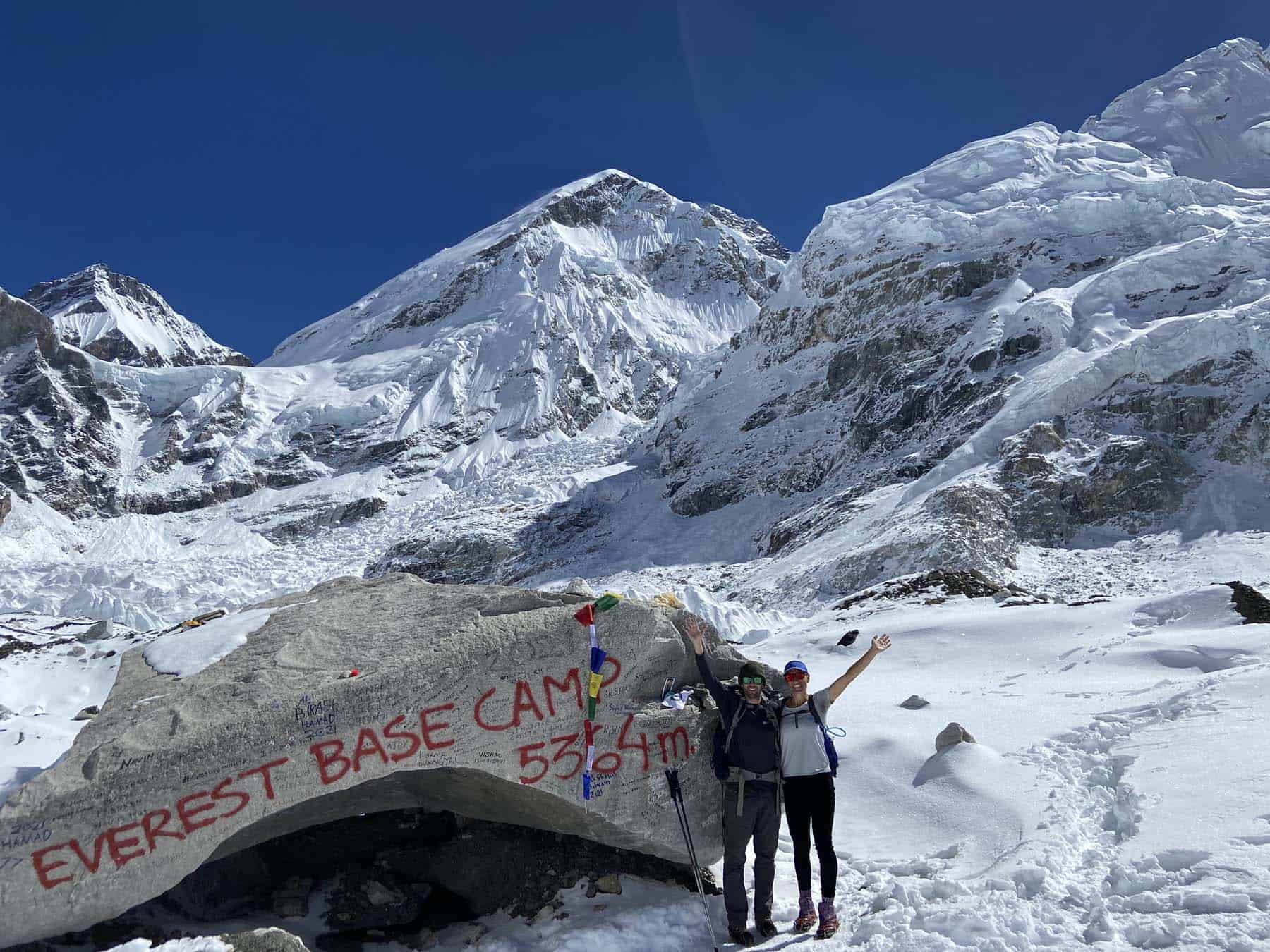 ME&A Welcomes Back Chris Coffman After 15-Month Trek With Wife Around the World
After an almost year-and-a-half global backpacking adventure, ME&A is pleased to welcome back Chris Coffman. He and his wife, Mollie Zapata, threw on their backpacks and visited more than 20 countries during their mid-career, 15-month work hiatus. Chris was welcomed back to ME&A in January as a senior program manager for the monitoring, evaluation, and learning (MEL) unit. His new position is at a senior program management level responsible for the management and oversight of all MEL activities. Mollie will start a new position at the U.S. Department of State this month.
"This trip really helped recharge our batteries. Mollie and I had been talking about the idea of a mid-career break for a while – to relax and have fun, see some incredible places, not worry about work, and enjoy more freedom," Chris says. "And being able to come back to ME&A at the end of the trip to begin the next phase of my career is amazing. I am grateful to ME&A for checking in with me during our journey."
Chris says that the trip was more of a recharge than a "life-changing experience."
"I did a lot independent traveling in my 20s, including several longer backpacking trips, and it was definitely more of a 'life-changing' thing for me then," he says. "But this was the first time I was able to travel without a pre-determined end-date and, because I had been working full-time for several years, with more money. My previous backpacking trips were on shoe-strings budgets."
Chris had traveled to 89 countries before his work hiatus, including many overseas trips in a decade of international development work, and has now visited 98 countries. Since joining ME&A in September 2017 until his break, he had worked in Bangladesh, Indonesia, Jamaica, Jordan, Kazakhstan, Philippines, Tajikistan, Tanzania, and Ukraine. And while traveling in Egypt last February, he did a 10-day proposal capture trip for ME&A as a consultant. "It was so nice! We got to stay in a real hotel in Cairo, take frequent showers, and do regular laundry for once," he says.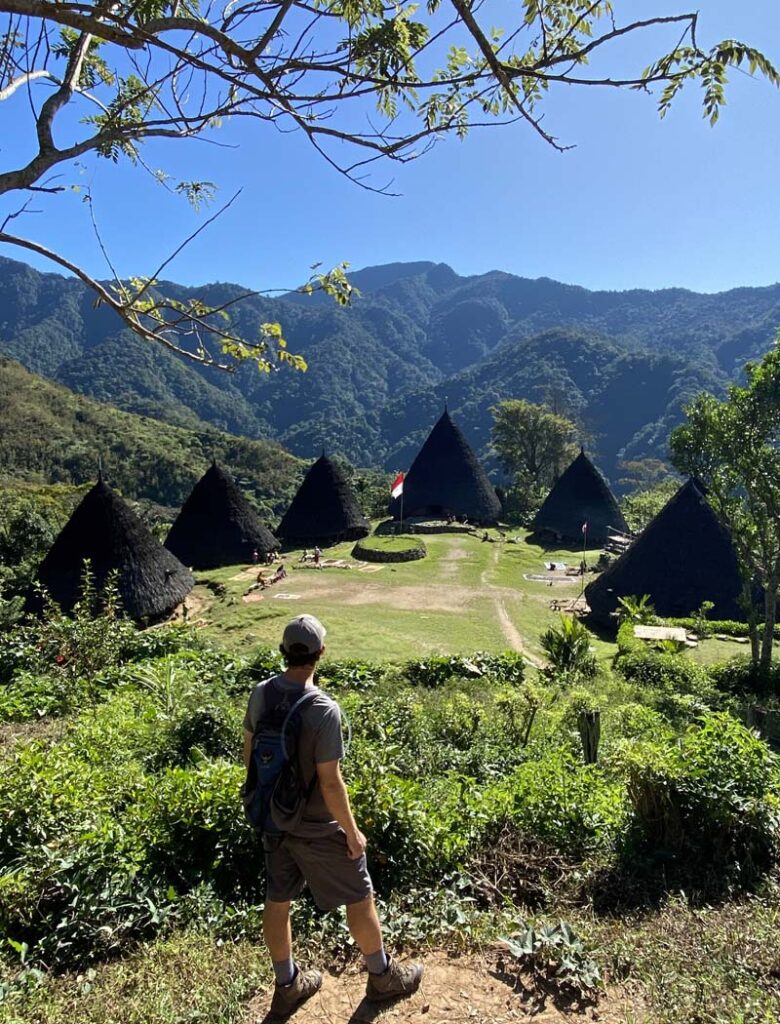 Traveling around the world during the COVID-19 pandemic had its pluses and minuses. Staying COVID-free, wearing masks in closed spaces, and evolving travel restrictions were obvious concerns. But Chris says an advantage to spending part of the pandemic in tropical and subtropical environments was spending a lot of time outdoors: hiking, going to the beach, and enjoying plentiful outdoor dining. Another advantage was a lot fewer tourists than you would normally find.
"In normal times hiking in, for example, the Mount Everest region of Nepal can get a bit crowded on the trails during high season. You need to book some of the trekking lodges in advance. But this time we just showed up on the spot and sometimes had entire lodges to ourselves. It was also probably cheaper in some countries we visited because there weren't as many travelers, especially earlier in the trip, "Chris says. "We went to a lot of places whose tourism economies were hit especially hard by COVID-19 – a really rough time for people who rely on tourism for their livelihoods, especially those who operate as part of the informal economy and don't have a lot of safeguards. It was good to be there and help support the tourism sector during some difficult times, particularly in Nepal."
The countries they visited with rough time-amounts were:
Nepal (2 months)
India (1 month)
Sri Lanka (2 weeks)
Maldives (1 week)
Lebanon (1 week)
Egypt (1 month)
Jordan (1 week)
Iraqi Kurdistan (1 week)
Turkey (2 weeks)
Greece (3 weeks)
Peru (2.5 weeks)
Singapore (4 days)
Malaysian Borneo (3 weeks)
Indonesia (2 months)
Timor-Leste (1 week)
Thailand (2 weeks)
Morocco (3 weeks)
Sicily (2 weeks)
Malta (1 week)
Tunisia (2 weeks)
Spain (9 weeks)
Andorra (1 day)
Austria (1 week)
Portugal (2 weeks)
"We know we're in a super privileged position to have had this opportunity at all. It's difficult for people to just drop everything and travel full-time, even if they have the resources, and it's important for us not to take anything for granted," Chris says. "It's clear ME&A understands that sometimes we just need longer breaks from work for whatever reason, and that it's important for organizations to support and help normalize that outlook. Career breaks have become much less stigmatized recently, especially since the pandemic began, and I think that's a healthy development for the workforce in general."